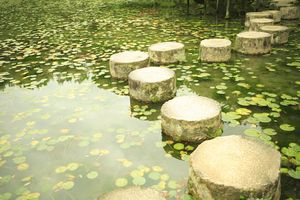 I don't know who started the concept, but many authors attempt to sell their books by giving away their books.  Charles Sheehan Miles did it.  Wicked author Gregory Maguire did it.  Cory Doctorow did it. 
And of course, Seth Godin did it.  (Click on their names to find out how you can get your copy!)
Crazy?  I don't know.  But smashLAB's Eric Karjaluoto is giving it a shot. 
His new book, Speak Human, can be bought on Amazon for about $20 or you can download it for free (a chapter at a time) by visiting this site.
So how does giving it away encourage purchase?  I don't think it's necessarily about getting someone to download the free one and then turn around (out of guilt or adoration) and buy the same book.  It's more about:
Creating a fan base
Getting your ideas out to a wider audience
Creating buzz (through posts like this)
Encouraging word of mouth (free readers read it, love it, talk about it)
Securing clients, speaking gigs, etc.
The truth is, most business book authors aren't going to get rich off book sales.  But they can get rich off of the consulting and speaking opportunities that their ideas/books can create for them. 
The path to riches (a relative term) for most authors is not a linear one.  You have to do many different things that are like stepping stones in a pond.  You know where you want to go, but you have to hop from step to step to get there.
That's not just true for authors.  I'm guessing it is true for your business as well.  Are you sure you're hitting every stepping stone? 
Maybe you can see where you want to go but can't figure out how to get there…do you need to add a few more stepping stones and just worry about the next step?  Sometimes that's more effective than focusing on the vast chasm between where you are today and where you want to be.
Have you purposefully built your stepping stone path?  Eric Karjaluoto seems to have his in place.