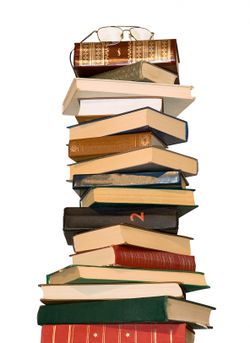 I've always loved to read…so many books, so little free time.  Every few weeks, I'm going to give you the skinny on the books that have caught my fancy.  Most will be new ones (I am trying to whittle down the pile) but every once in awhile it will include a classic too.
Here's what I've been reading this week or so and my take on each.
Recession Proof Business by Victor Cheng (click on title to buy)
Victor Cheng, a former McKinsey consultant and marketing expert for the Fox Business Television Network, led a major research project to find the answer to discover why some companies survive a recession.
After analyzing 12 US recessions spanning 136 years, this research uncovered how, in the midst of a major recession, Federal Express, Disney, Hewlett-Packard, UPS, Coors, and others opened their doors as one- and two-person businesses-and grew to become Fortune 500 giants.
Why did these businesses prosper, while thousands of others failed? Unintentionally, they all followed the same winning formula – four simple rules that allowed them to survive and thrive, while others died. Discover these timeless rules in The Recession-Proof Business and follow in the footsteps of the greatest recession success stories of all time.
This was a pretty quick and interesting read.  Cheng takes the data and makes it relevant. Worth your time.
And….if you are part of a business with 100 or fewer employees, Cheng is offering a PDF of his book for free.  Just visit:  http://www.victorcheng.com/bailout
I Hate People by Jonathan Littman and Marc Hershon (click on title to buy)
Designed for navigating pitfalls and stop signs in the workplace, I HATE PEOPLE! helps you identify the top drains on your time and resources and teaches office jujitsu tactics to help wrest back your time.
The book identifies and classifies each of The Ten Least Wanted who pose the greatest threat to getting your work done in the office:
Stop Sign (like the Kodak executive who predicted digital cameras had no future)
Flimflam (proficient at identifying people to do their bidding)
Bulldozer (a bad decision is better than indecision)
Smiley Face (sneaky – constantly smiling with something up his sleeve)
Liar Liar (obvious)
Switchblade (two faced…don't turn your back)
Minute Man (Do you have a minute, I just have one thing…)
Know-It-None (full of facts, most of which are useless or wrong)
Spreadsheet (Micro manager)
Sheeple (can't make a decision, blind follower)
And then naturally — it then tells you how to deal with these time suckers and get back your day. 
This was a fun book to read but I'm not sure I'm better off.  Maybe that's because I work in a small office.  Or because I'm the boss.  If you're stuck in an office where you can't be successful, this book might help.  So would quitting.
Why Loyalty Matters by Timothy Keiningham & Lerzan Aksoy (click on title to buy)
In Why Loyalty Matters, loyalty experts Timothy Keiningham and Lerzan Aksoy draw from the most comprehensive study of loyalty ever conducted, the landmark Ipsos Loyalty Study, to show why loyalty is critical to our happiness as individuals and our success as a society.
Readers learn:
How to leverage 10 relationship building blocks to shape your interactions at home and work
How organizations can gauge and strengthen employees' loyalty–and why they should
How to boost your company's profits by finding and developing loyal customers
How to achieve career fulfillment through loyalty to your job and coworkers
How to develop more loyalty in your friendships, family, and community
This book reaches beyond business and talks about loyalty in a much broader sense.  The authors deal with both the intangible and tangible values (emotions, behaviors and dollars) that come with earning someone's loyalty.
I found this book really intriguing.  The use of the Ipsos Loyalty Study data really fleshed out their suppositions and examples.  It was just the right amount of left brained facts mixed with some good stories and analogies.
There you have it — some new reads if you're iPad or Kindle is running dry!