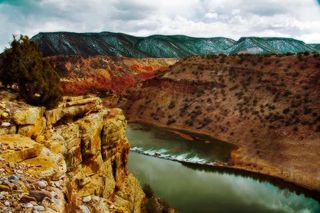 I was absolutely delighted with Aggie Villanueva (the Grandma Moses of the Southwest) invited me to participate on her radio talk show.  
Aggie is an artist (photography) who also runs a place called Visual Arts Junction where she connects with artists of all kinds and talks about the business of being an artist.
So when she said she wanted to talk marketing — as you can imagine, I was all for it!  We talked for an hour and barely scratched the surface!  It was great fun and I hope, insightful to her vast audience.
You can listen to the entire interview by clicking here.  
Check out Visual Junction by clicking here and enjoy Aggie's beautiful photographs (like the one to the right) by clicking here.