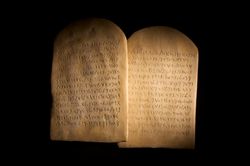 Do you want some free publicity?
The 2010 version of "let's get an article in the newspaper, because that's free!" is "we'll get bloggers to write about it!"
Not a bad PR strategy.  In fact, when employed correctly — it can be an awesome one.  It's the "employed correctly" part that people seem to bang their head against the wall on. 
For many of you, this should be part of your marketing efforts.  But, you can't and shouldn't just fumble around in the dark.  You need to do it well and correctly.  Otherwise — the blogger will give you what you don't want — bad ink. (Check out this blog…it posts examples of bad pitches!  And show you how to do it better.)
A few years ago, the folks at Ogilvy PR created a Blogger OutReach Code of Ethics that I think is still incredibly relevant.  Here's a bit of it:
OUR APPROACH

We reach out to bloggers because we respect your influence and feel that we might have something that is "remarkable" which could be of interest to you and/or your audience.

We will only propose blogger outreach as a tactic if it complements our overall strategy. We will not recommend it as a panacea for every social media campaign.

OUTREACH

Before we email you, we will check out your blog's About, Contact and Advertising page in an effort to see if you have blatantly said you would not like to be contacted by PR/Marketing companies. If so, we'll leave you alone.

We will always be transparent and clearly disclose who we are and whom we work for in our outreach email.

If you tell us there is a specific way you want to be reached, we'll adhere to those guidelines.

We won't pretend to have read your blog if we haven't, and we'll make a best effort to spend time reading the blogs we plan on contacting.

In our email we will convey why we think you, in particular, might be interested in our client's product, issue, event or message.

NEW! As available, we will provide you with links to third party information/blog coverage of the campaign we are pitching to you. (via Web Strategy with Jeremiah and MC Milker)

Our initial outreach email will always include a link to Ogilvy PR's Blog Outreach Code of Ethics.
That's just the start of it…check out their whole code by clicking here and decide how much of it you can modify, use, and borrow.  If you're going to reach out to bloggers — do it well and responsibly.  You can gain an influential friend…and some valuable ink!
Photo courtesy of Shutterstock.com