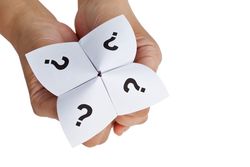 Having been in the agency business for 25 years or so, I can honestly say I've seen just about every method of agency selection known to man.  And most of them turn what could be an enjoyable experience for all concerned into a nightmare.
So I was delighted to see AdAge's recent article by Avi Dan on how to select an agency.  It's packed with practical, been there, done that advice.
My favorite tip?
Don't hire an agency. Hire a culture. The core values of an agency will foretell the kind of relationship you are likely to have. Favor agencies that are collaborative, innovative and proactive. Avoid agencies that tolerate fiefdoms. And their office often will reflect their culture. It will tell you a lot about them. The mark of a good agency is often in the cheerfulness and energy in its corridors. So hang around a bit.
Amen! Amen!  Amen!
The Cliff Note's version (but go read the article!) of the rest of the tips includes:
1) Don't hire an agency — hire a culture
2) Talent rules
3) Set expectations
4) Decide who are the deciders
5) Avoid a cast of thousands
6) Don't use the RFP to collect data
7) Don't restrict your search
8) Don't choose by brand name alone
9) Don't choose on price alone
10) Have the right perspective
Bottom line — it doesn't have to suck.  In fact, it can be pretty cool, if you do it well.
Hat tip to the Des Moines Egotist for pointing out the article.
Photo courtesy of Shutterstock.com