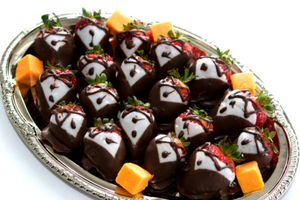 I get so much smarter just by reading what others have to share.  But I always worry that I missed something big. You too? Just in case you missed any of these…I wanted to serve up some of my favorites:
Content Marketing: Marketing Profs and Junta42 partnered up to research some content marketing trends, benchmarks and budgets.  Enjoy the double whammy of smart from these two organizations by downloading their research report.
Mobile Marketing: Over at the MENG Blend blog, I ask the question — should your business be considering a mobile app.  Check out the real world small business examples before you dismiss this question with a "only the big boys play in that arena" thought.
Blogging 101: Mike Sansone, the man who taught me just about everything I know about blogging, has begun a series he calls 0-60.  It will guide you day by day to building a blog that is full of relevance, heart and potential.  Grab day one and start following along.
Creative Leadership: Robyn McMaster points out that there aren't too many people who celebrate TGIM (Thank God it's Monday) each week.  Her brain-based insights offer some suggestions on how to make your work environment TGIM worthy.
A Better Question: One of the things that makes Liz Strauss so incredible is her ability to ask questions that cut the the heart of things.  In her recent post, she tells a story and asks "who will find you irresistible?"  Read it…and discover your answer.
I hope you find some a-ha moments in these nuggets — I know I sure did.
~ Drew