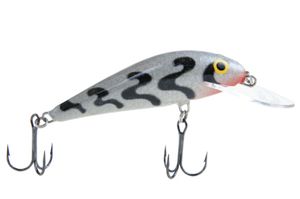 Whether it comes to fish or our customers, the more hooks we have in them, the more likely we're going to be able to keep them!
I'd like to think the "hooks" we have in our customers — the reasons they can't imagine going anywhere else to buy what we sell, aren't painful, but in fact… they're the little things we do to be so remarkable and so unforgettable, we have earned their business and their love for life.
That's the way we should be setting our hooks. With love.  It's all about creating that love affair with our customers.
I was speaking to a banking association last week and told them the story of a bank who happens to have a significant population of 70+ aged customers.  Which makes social security day a busy one!  Lots of elderly ladies showing up to deposit those checks and then they hang out for awhile.
The bank saw the opportunity and began providing cookies and coffee.  It was a white haired networking extravaganza.  Now, that's a nice hook.
But the bank tellers took it to a whole new level.  They started noticing if some of the regulars hadn't been in the bank for awhile and they took it upon themselves to call those customers (often widows who lived alone) to make sure they were okay and if they needed any assistance.  Some of the elderly actually broke down and cried on the phone because they were so touched by the concern.
That's setting a hook with love.  And that's how you keep a customer for life.