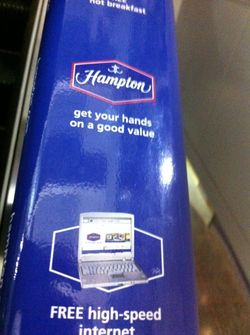 Saw this on a recent layover at O'Hare airpot in Chicago.  They were on the escalator handrails going up/down into the tunnel that connects the B and C concourse.
(Yes, I risked my life by not holding onto the handrails to take these pictures for you!)
In many ways — pretty smart placement on Hampton Inn's part.  Talking to travelers in a very unexpected place and way.
What do you think?