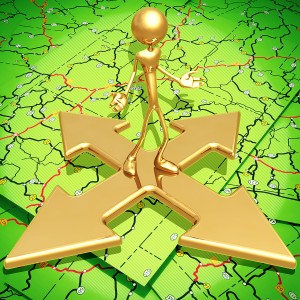 I'm fortunate that I am invited to guest blog in some of the most prominent and cool spots on the web.
Every once in awhile, those opportunities converge and it's raining Drew's thinking everywhere you turn.
Come join in these conversations around the web:
Marketing Profs Daily Fix: In this post, I suggest that many business owners would be smart to think differently about how size matters.  By staying focused on your organization's sweet spot — you can actually get smaller while your profits, reputation and opportunities get bigger.
Come read what I had to say and join in the conversation by clicking here.
Marketing Executive's Networking Group's Blend: In the social media space, we sure seem fascinated with toy talk.  Pinterest is our latest obsession.  But we often lose sight of the most important social media tool of all.  Do you have it?
I'd love to hear your thoughts.  Click here to read/share.
IowaBiz:  Some companies just exude a cultural joy that makes you want to do business with them.  And guess what — that doesn't come from some company manual or marketing plan.  It comes from letting the employees share their genuine joy.
Come see a very real example of this sort of joy and tell us where else you've see it by clicking here.
I'd love it if you wanted to jump into any or all of these conversations!