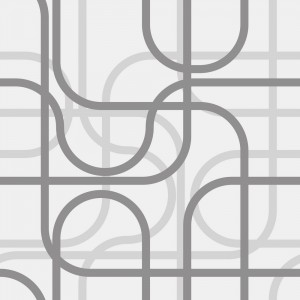 I receive a lot of mail from readers and many times, they have a question that I can answer here on the blog, so everyone benefit from their initiative.
Victoria writes:  I am so interested in marketing but don't really understand the best path into the business.  I was just wondering if you could tell me a bit about your story and how you got to where you are today.  
I am currently a sophomore in college and I was wondering if you had any advice or words of wisdom to share. 
I'm happy to share my story but realize that if there is a single truth in our business, it's that no one's path is the same and there are many paths that lead to the same place.  Sit back, this might take a bit.
I entered college convinced I was going to be a psychologist.  Late in my sophomore year, my advisor (who was also one of my psych professors) asked me to meet with him.  I'd had him for several classes and we'd gotten to know each other.  When we sat down, he challenged my career choice.   He asked me to consider a single question:  Could I leave my job and my patients at the office?
He told me that to be a successful (and healthy) psychologist, I'd have to be able to listen and guide but not try to help.  I couldn't, he said, bring home every broken person like they were a stray puppy. After a weekend of soul searching, I realized he was right.  I wouldn't be able to leave it at the office.  I was too much of a fixer.
So I went back to his office and asked him…."now what?"  He asked me what I loved about psych and why I wanted to be a psychologist.  I said:
I love understanding people and why they do what they do
I love helping people
I love asking questions that get people to think in a fresh way
Then, he said…what else do you love to do and I answered:
I love to write
I love to read
I love to do logic problems and puzzles
I love technology and computers (even back then)
I love to lead
We talked some more and finally he said, "have you ever considered advertising or marketing?"  I honestly hadn't.  But from my first copywriting class, I was hooked.  Marketing was the combination of all the things I loved.  I just had never even considered it before.
Lesson One:  Know yourself well enough to do what you love.  That way, no matter how hard it is to get the job or how many hours you need to work — it's a labor of love.
One of my professors was actually an adjunct professor who also worked at Grey Advertising in Minneapolis.  She asked me if I wanted to do some freelance writing for them.  Of course…I jumped at the chance.  I was petrified.  What if I sucked?  But, I decided I was not willing to let my fear get in the way of the opportunity.
Lesson Two:  Courage is being scared to death and saddling up anyway (thanks John Wayne).  There have been many times in my career when I was petrified.  But sometimes you just have to do it anyway.
So I freelanced quite a bit while I finished school and met a bunch of people in the business.  I was smart enough to know that making contacts would matter when I graduated.   I graduated and got married….and within a month of getting married, my new wife got a job offer from Disney.  In Orlando.  So of course, we moved.
There I was, ready to find a job and I was suddenly living in a city where I didn't know a soul.  No contacts.  No familiarity with the agency scene.
Lesson Three:  The road rarely zigs in the direction you expect.  You always need to be ready to zag.
So there I am, in Orlando.  I need to find a job.  And no one knew who the heck I was.  I had a great book of real work (thank you Grey!) but I was going to have to do something dramatic to get their attention so I could show it to them.
I had just watched Guys and Dolls and somehow it wove itself into my brain.  Next thing I knew, I was writing a cover letter in "wise guy" language, threatening to have Guido come by and break their legs if they didn't make time to see "dis kid Drew who could write real pretty." Believe it or not….I sent it, along with some samples of my work.  I got three interviews.
Lesson Four:  Sometimes you just have to throw caution to the wind.  The art is knowing when.
I showed up for the interviews in my suit and tie and hoped they'd take me seriously after my wise guys cover letter.  Within a week, I had a job offer from Y&R and accepted it.
My job was a whirlwind of learning and new experiences.  But it wasn't just about being a copy writer.  I never said no.  I was relentless — anything that needed to be done, I did.  I helped collect old receivables, I ran errands, I served as an account person, I did admin tasks.  I wanted us and our clients to be successful and I didn't mind doing anything that got us closer to that goal.
Lesson Five:  Put your ego aside.  There is no job that's beneath you.  Your job is to help the team and your clients be successful.  Do that and it will get noticed.
I loved my job in Orlando and the people I worked with so I was devastated when they decided to close the office.  We all got laid off.  By then, the allure of living in Orlando was wearing off.  I wanted to get back to the midwest so that's where I concentrated my job hunt.
I was offered a huge opportunity at Burson Marsteller in Chicago.  I would have been one of the lead writers on the Tropicana account.  It meant a lot more money. It meant getting back to the midwest.  I turned it down.
It would have also meant that all I did every day was work on the Tropicana account.  And not all of Tropicana.  The Tropicana frozen orange juice team.  10 hours a day.  5 days a week.
Lesson Six: See lesson #1 about knowing what you love.
I loved the variety of working with multiple clients.  I loved being at the strategy table as well as the creative table.  I couldn't imagine ONLY caring about frozen orange juice.  And I couldn't imagine not caring about my work.
Within a month, I was offered a job by the same Y&R agency I'd worked for in Orlando.  But this job was in Iowa.  As a Minnesotan, I was a little appalled at the idea of living in Iowa (long time rivalry) but I knew and loved the company so I said yes.
I spent the next several years there….learning more than I can tell you.  I was given a lot of freedom, responsibilities and lots of encouragement to get involved in the community.  I served on boards, was Ad Club president and found a way to influence the agency's culture and success.
I couldn't get enough of it.  I worked long and late.  I read everything I could get my hands on.  I asked questions.  I listened.  And I challenged.
I loved earning my clients and co-workers' trust and then exceeded those expectations.  The relationships mattered a great deal to me and I will always look back at that job/agency as my real education on how to be a good marketing professional.
Lesson Seven:  Sooner or later you will find a job or a boss (or both) that wants you to succeed as much as you do.  Soak up their wisdom, generosity and be ready sometime in your career to be that person for someone else.
I eventually left that company in the biggest mistake of my professional career.  I took a job for money.  And I was miserable.  But from that mistake came the greatest decision of my career.  I launched my own agency (initially with a partner).
I was in my early 30s, ignorant as heck and thought it couldn't possibly be that hard.
Man, was I wrong.  It's been the hardest thing I've ever done in my professional life.  I've made a lot of mistakes.  But it's also what I am most proud of, career-wise.  I've hired some of the most intelligent people I've ever known.  We've built an agency that does smart, strategic work.  And we've built a culture that makes people want to stay (average tenure of my employees is 10+ years).  We donate over $100,000 of services to local charities every year and every one of my teammates serves on community boards.
We make a difference for our clients and our community.
Along the way, I've made some incredible friends and I am a very fortunate man.  And it's not over yet.
Final lesson:  Trust your heart.  Our business is about people and relationships.  Yes, you need to be smart and you need to keep learning but above all that — you need to love the work you do, the people you do it with and the people you do it for.
There you have it Victoria…my path.  Now go out there and carve out your own!  (Here are some practical tips on getting that first job!)