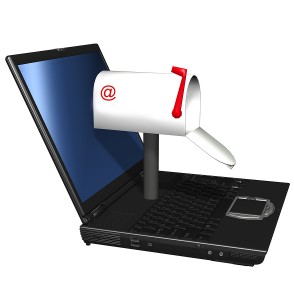 From my mailbox:
I read your emails and your piece in the Business Record. I think a gal here at my company might have heard you speak at the NAWBO Conference last year (does this sound right?) Anyway… she said one of the things she took away was that you made a comment of how no matter what you had going on and/how you felt, you made sure to be consistent with your blog posts.
Some days I'm just not feeling it… like today, but I know I have to post consistently. Do you have any tricks you do to keep your head in the game or your confidence up when you write? I tell myself I'm my own worst critic and this is just one post of many… and regardless of it being great or crappy… it's not going to make or break me.
My reply:
Hey there —
Happy to offer whatever advice I can. There are certainly days when I feel like the tank is empty. I'm either over scheduled or over tired or just over stimulated and I have nothing to say. Or, as you say — I'm feeling like what I do have to offer is lame or expected.
On those days, which fortunately are not all that often, I do one of a few things:
I cut myself some slack. I remember that one blog post is not going to make or break my blog and that no one is paying as much as attention as I think they are.
I sit it out. If I've just posted something on the blog (I average 3-4 posts a week) I'll give myself permission to take a day off with the mental promise of being back on it the next day.
I go to my reserves. I always have a few posts written and tucked away for a rainy day. If I use one — I have to replace it AND write new stuff for the blog, so I have to be in bad shape to go to this solution.
I curate. There's lots of good stuff being written out there and most of it goes pretty unnoticed. So on a day when I am not feeling inspired…I'll go through my robust feedreader and find a gem that I think got overlooked by many. I'll write a little intro, add some context as to why I think it is relevant and then post the link.
I seek out guest bloggers. I don't do a lot of guest blogging on my site. But every once in awhile, sharing a different voice is kind of nice.
I use the answers to questions I'm sent. I get a fair amount of email from the blog and I try to answer it as best as I can. When someone asks something that I think others might care about too… I use it as content. (Like this exchange)
The bottom line is — you're right, no one is going to die if your blog content is a little light for the week.  But it can quickly become a rut that's hard to climb out of.  So hopefully some of the suggestions above will help you avoid the rut in the first place!
So — how about it readers — how do you create content when your well is feeling dry?