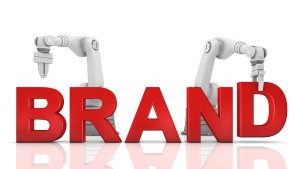 If I've said it once, I've said it a thousand times — your brand is not your logo.  It's so much more.
Want to explore what branding is really about and how it can completely change the trajectory of your company?  Then you need to get to Chicago on October 11th for my friends at The Brand Establishment's one day seminar on brand. (read more here)
What We'll Cover:
Brand – The Most Oversold, Yet Least Understood Word In Marketing Today
The Definition of a Brand – Finally

Branding vs. Brand Development

Where The Brand Lives
Your Brand On Steroids
Build From The Inside Out
Your Brand Essence
Internal Brand Strategies – Moving Every Employee From Hearing About A Brand To Believing There Is A Brand To Becoming The Brand
Brand Management For The Long Haul
Business And Brand Strategy Alignment
Brand Touch Points – "Promises To Delivery" Mechanisms
The Brand Establishment's BrandLab™ Approach – Looking Through The Brand Lens
Brand Momentum – Monitor, Measure And Adjust
The Strategies Behind Successful Brands
Secrets Of Successful Brands
Who's Doing It Right Today
How To Implement In Your Own Company
Presented by two of the nation's leading brand experts, Jim Hughes and Tom Traynor; this seminar will provide today's working marketing executives with the knowledge, tools and techniques needed to lead their organizations to greater profits and category domination, even in a slow economy.
At the end of this rigorous one-day session, you will be awarded a Level-One Certificate of Achievement from the country's foremost authority in brand development, branding and brand management – The Brand Establishment.  (Read the brochure)
I know these guys and they're the real deal.  So if you can get to Chicago (or are already there) this would be an eye-opening, business changing day.  Hope you make it there.
(Click here for more info, registration links etc.)