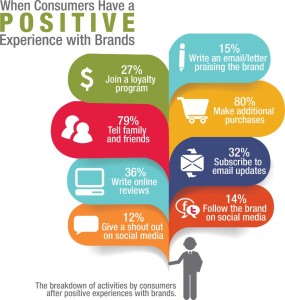 There's no doubt that infographics are an influential element of today's marketing landscape. They take advantage of your audience's ability to process visual information quickly and to retain the key facts long after the words have faded.
You can use infographics to:
Tell a story
Weave in insightful data
Build your brand
Increase SEO through easy sharing
Increase your credibility
But before do all of those things, you have to actually create the infographic. Here are 6 steps to creating an effective infographic — so you can begin to reap the benefits.
1) Create an outline: Even though you're going to be telling the story through visuals, graphs, and data – it is still all about telling a story. Like all good stories, it needs to flow in a way that helps your audience understand it.
Identify the key messages you want to communicate and give some thought to the sequence of how you'd like to present the data.   You'll want to build up to your conclusion appropriately.
2) Do your research: Accurate facts, statistics and credible sources are all key to building a valuable infographic that can create buzz for you and your business. This isn't the place to approximate or guess. Remember that the data is the core of your story. It creates the interest and is your main tool for providing insight. So don't skimp here. Take the time to really dig deep.
Be sure you provide reference links (typically at the bottom of the infographic) to document your data sources.
3) Take time with the title: An infographic's title is in essence a headline and deserves the same time and attention as if you were creating a print ad. If the title doesn't grab your audience then it's pretty tough to lure them into the content.
Advertising legend David Ogilvy knew the power of headlines, and proved time and time again that the headline determined whether an ad would get read. He rewrote his famous headline for a car ad over 100 times before being content with "At 60 miles an hour, the only thing you hear in the new Rolls Royce is the ticking of the dashboard clock …"
Be as diligent as David Ogilvy and create a headline that does the heavy lifting.
4) Paint the picture: I hate to state the obvious but what makes your infographic work is how it looks. Too many visuals, clichéd images or a lack of organization in the storytelling means that all you're going to get is a glance.
The images you use should frame the story and the data fills in the details. At each stage of your story, use an image to anchor and explain that particular section. Be mindful of your color scheme as well. Choose a palate that will make the data pop, and make your infographic stand out in the sea of competitors.
5) Draw conclusions: A good infographic doesn't just present facts. It combines those facts, trends and other information to help people see the connections. In a world where we are overrun with information, we're still starving for meaning. Your infographic should illuminate and connect the dots for the audience.
Think of your infographic as a snapshot that helps someone get the big picture and then, if they want to, they can drill down into your specific data and even check out your sources for the nitty-gritty if they want to.
6) Finish right: Just a few things to make sure you keep in mind. Always include your own URL on the infographic so you get credit for creating it. Be sure to make it easy to share on all the social networks and if you can, offer embed codes so people can post it on their own websites and blogs.