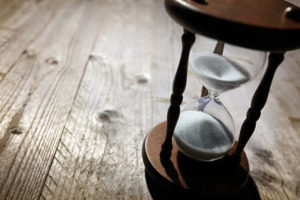 For the last few weeks, we've been exploring how you can use your website to move prospects into and through your sales funnel. In this week's post, we'll examine what needs to happen once someone has been in your sales funnel for a while and is continuing to show interest.
Having the right timing matters. You don't get to this part of the funnel after the first couple interactions. If I see one consistent mistake, it's that people shift into these sorts of strategies way too early. It's like meeting someone in a bar and proposing the same night. Odds are you aren't going to get too many yeses.
I totally get it from a business' point of view and have often felt that frustration myself. You've shared your expertise. You've answered their questions. Surely they should be ready to buy by now. They obviously like what you do enough to keep coming back. So why aren't they buying?
In my thirty years of being in business, I've rarely met a buyer who is as anxious to make the sale as the seller. Sure, there are those customers who come to us in crisis, and we scramble to put out their fire but they're not the norm. So what do we do? We hang in there, and we keep being helpful and we work to stay top of mind until they're ready to move forward.
The other factor to remember is that while we are the ones who build the sales funnel, it's the prospect that moves through it and they control the pace and direction. So while one prospect may linger in the getting to know you (remember our know • like • trust = sales model) or growing to like you section for years, another may whip through both of those and be willing to trust you enough for a trial purchase in a matter of a couple visits.
For your website to truly be an effective sales funnel, you need to offer different levels of engagement, so the prospects can move themselves through at their own speed. As we talked about in the last couple posts, that means free content (text and video if possible) and content that you'll give them for an email trade. But what kinds of things should you have available for those who are ready to consider a purchase?
Believe it or not – one that many companies miss is having contact information on the site. Don't make me look for your phone number or email address. If you have the capacity, live chat is great. But make sure I can contact you and give me more than one method. If you have a brick and mortar presence, be sure you list your street addresses as well, with a link to one of the mapping sites.
You can also offer the ability to schedule a call, demo or take an assessment that will require you contact them (usually by email) with the results.
Remember that most buyers want to be pretty sure they're going to buy before they speak to a salesperson or company representative. When they do reach out, they may have some final questions but they're very close to making a buying decision. Which means you need to be ready to respond quickly once they do trigger that next level of readiness. Test your site and all your internal systems to verify that nothing is going to get in the way of you finally connecting with this potential buyer.
Today's consumers want to be able to shop us on the web. How well that works for you is completely in your control. Is your site ready?