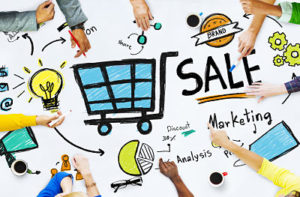 Last week, we talked about the science of selling to women and how our brains differ by gender and how that affects buying patterns and decision-making. So this week, I thought it would make sense to take that science and use it as a filter to think about how to create marketing that resonates with your female audience – or as I like to call it, the art of selling to women.
Don't skimp on the details: This is a tricky one. Many marketing types go right to the bullet pointed list for the details. That works fine for your male buyers but the ladies need more. This can be where testimonials or case studies will really serve you well.
This need speaks to how you build out your website too. Think layers and details. Everyone who comes to your site will need it to be simple to navigate and find what they're looking for. Women will need your site to go beyond that. Build in layers of information with links to more detail, photos, FAQs, and stories. You'll get bonus points from your female website visitors if you make your content easy to share.
Be graphic: Emotions are brilliantly communicated in visuals. Shapes, colors, facial expressions and even packaging all convey emotional connections. You literally want to draw those connections out for your female audiences whenever you can – the art of selling.
Video, and its combination of visuals and sounds, can be incredibly compelling. Multimedia can capture both the facts and the underlying energy of your company or product/service in a very memorable way. This is a great example of being smart about both what you say and how you say it.
Give her a place to listen: Because of the value women place on other women's opinions, it will also serve your brand to provide a place for these sorts of consumer-to-consumer interactions. Whether it's a message board, a review site or even your Facebook page, invite and encourage women to share their experiences with your brand.
Women generate seven times more referrals than men, so the more you can get them to tell stories, ask questions, and find like-minded women, the better for your brand. Another benefit is that once a woman is a loyal consumer, she's your greatest advocate. If someone starts to complain about something, it's often your own best customers who will defend your honor.
Find the gender balance: This is another tricky one. Women are not the same as men and they appreciate when that is acknowledged. But they don't want to be diminished in any way. Dumbing things down for them or making something seem less than (like the pink toolbox sets) what is available for men or that they're not as capable as a man – that's trouble.
Build a relationship with her: Above all else, women are connectors. It's how their brain works. It's how their hearts work. It's how their lives work. They want to be seen, they want to matter and they want to be in relationship with the people they buy from.
Your communications strategy needs to be for the long haul. Your goal is to be a helpful resource for her. You want her to grow to rely on you and trust your input. Better yet, you want to be so helpful to her that she shares you with her family and friends. That's the brand/marketing nirvana – when you are trusted enough that she's willing to share you with those that matter to her.
If you want women to take an interest in what you have to offer — recognize them, respect them, listen to them, help them and above all else – connect with them.
That's how you become relevant to them.