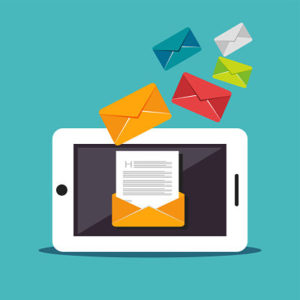 According to Wikipedia, marketing automation "refers to software platforms and technologies designed for marketing departments and organizations to more effectively market on multiple channels online (such as email, social media, websites, etc.) and automate repetitive tasks.
The most common channel where marketing automation is used is email. Whether you realize it or not, you've interacted with marketing automation software when you:
Signed up for an email newsletter
Subscribed to a blog by RSS feed or email
Provided your email address so you could download a white paper or ebook
Completed a "contact us" form on a website
Purchased something online
There are lots of other ways to trigger an automated tool but those are among the most common. Marketing automation is often connected to the idea of creating a "drip campaign" where a person is identified as a prospect and is sent a series of marketing communications over an extended period of time so the company can stay top of mind with that prospect.
Some marketing automation is created for a finite number of contacts or period of time. For example, if you download an ebook and then receive three or four emails that are related to that ebook topic – that's a relatively short run automation. On the other side of the spectrum, we have had some subscribers to Drew's Marketing Minute e-newsletter for over a decade. Some of them have ended up being clients but many of them have never hired us and that's just fine. We're happy to stay in touch and share our marketing expertise with them.
Whether you are thinking you're going to create a short or long run automation, there are some best practices you should keep in mind:
Remember, you're the guest: You've been given permission to be in your prospect's inbox, so you need to remember that you're their guest. They can ask you to leave just as quickly as they invited you in. Like any good guest, you want to be interesting to them and not overstay your welcome. In email terms that means sharing helpful content versus sales pitches and not bombard them with emails.
Wear a white hat: No matter what kind of marketing automation software you use, from the simple ones like Mail Chimp or Constant Contact to the more complex InfusionSoft, Marketo or Hubspot – they will be scoring your email behavior. If you send too many emails to bad email addresses, or your recipients report your email as SPAM (this happens a lot if you buy an email list rather than growing one organically) then your provider will either restrict the emails you send or they can shut you down completely. Always practice white hat email practices to stay in their good graces and to actually have successful email campaigns.
Add a human touch: Automation is awesome and it helps you stay on track, on a schedule and under your prospect's nose. But sooner or later, they may want to actually communicate with a human being. Be sure that someone is actually watching for responses and reacting to any questions, feedback or requests for more information. I know that should be obvious, but you'd be amazed at how many companies do not monitor the email address that they use with their automation.
Don't treat everyone the same: Someone who completed a form requesting more information has a very different motivation than someone who gives you their email address in exchange for an ebook. One of the best features of marketing automation software is that you can create different paths for different people and you should take full advantage of that.
Marketing automation is only going to get more prevalent and more sophisticated. Learn and perfect these best practices now and reap the benefits.