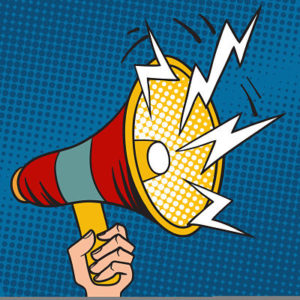 No matter what kind of marketing we're producing, it seems like we give most of our time and attention to the words. We agonize over the messaging and each and every syllable. And rightly so – they're all very important. But for some reason, we don't give our visuals anywhere near as much attention. That's a huge mistake and it's keeping your marketing from being as effective as possible.
Remember, we are visual creatures. Sixty-five percent of human beings are visual learners and even if we're not wired that way, all of us process images 60,000 times faster than we can process auditory or written messages.
Ninety percent of what is communicated to our brain is visual. And much of the information is visually communicated in ways we aren't even aware of at the time. We take in so much more than we realize and much of it is emotionally based. We react both intellectually and emotionally to everything we see.
Why does all of this matter? Emotions are at the core of every buying decision and long before the cash register rings – emotions allow us to form the know • like • trust chain that leads to that first purchase.
When we talk about marketing visuals, the possibilities are vast. I want you to think about everything from:
The simple aspects of your visuals like the size and shape of your marketing materials: Think about how much more we notice a square brochure versus the traditional tri-fold that fits into a #10 envelope. We're drawn to die cuts, round business cards and websites that leverage shapes to get our attention.
Color selection: Too many companies disrespect their own color palette because someone in the marketing department is bored. Beyond protecting your brand visually by not messing with your corporate colors, remember that color is a great way to show emphasis, guide someone through a marketing piece or create eye rests on digital pieces.
Illustration versus photographs: Is what you're trying to communicate a concrete thing or is it conceptual? What kind of a mood are you creating? Which option would be more surprising and arresting? A visual isn't just a placeholder. It needs to add to the understanding of your message or it's a waste of space. If you feel like your visual is trite – it is.
Stock photography versus shooting your own: This is a tough one for people because of the perceived cost variance. But don't dismiss shooting original photography. The ability to control the mood, feature real locations, people and situations and the authenticity can be worth the expense. One budget helping option is to shoot your most vital visuals and augment them with well-chosen stock.
What kind of chart/graph would best communicate your information: When you are trying to communicate a complicated concept, charts and graphs can often be helpful. Sadly, most people cram so much into each visual that they render them useless. With charts and graphs, remember that less is more. Be mindful of the relationship between each fact you're including. That should suggest the type of chart or graph that would best illustrate the connection.
If you're creating an infographic, what is the storyline? Infographics are the hot "new" visual tool but most companies miss the mark. An infographic should do more than spew out stats or data. The real power of an infographic is that it can actually tell a story. Identify the arc of your story and let the visuals and facts move the viewer through the arc.
Your visuals should not be an afterthought. In fact, they often communicate on more levels than the words you so carefully craft. Give your visuals the time and respect they deserve and your marketing will be the better for it.