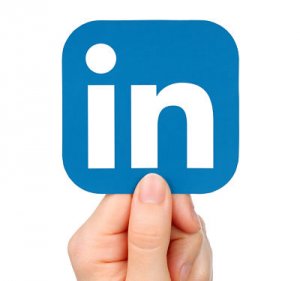 One of the most under-utilized social networks, from a business and marketing perspective, is LinkedIn. Despite boasting over 396 million users, the truth is that most of the users have no idea what to do with their LinkedIn account besides collecting connections in a random fashion. It's actually a very robust business tool that you should be using to grow your brand, your network and your social credibility.
I only have space to dig into a couple of the main ways you should be using the tool but even doing these will put you leaps and bounds ahead of most.
It's difficult to deny the importance of having a great list these days. Most organizations are using digital communication tools to deliver some of their marketing messages. But one of your largest list sources, your LinkedIn database, is missing out on all of those communications unless you have those connections in whatever email marketing tool you are using.
On the flip side, you have many contacts that you've made through the years that are not part of your LinkedIn profile. The reason that's so vital is that some of those people may well be connected to someone you're trying to reach. If they're not a part of your LinkedIn network, you can't leverage those connections to your advantage.
Here are the step-by-step instructions on how to easily get both done.
Import your email list into LinkedIn and send connection requests
Log into LinkedIn
Roll over the "Connections" from the LinkedIn menu and click Add Connections
From here, you can enter the password to your email address and LinkedIn will go into your email account and match all of your contacts up with their membership directory. LinkedIn will ask you if you want to send a connection request to all of the people who match up with their directory. The first time you follow this process, you'll likely add hundreds of new LinkedIn connections to your profile.
Why is this important? As I said earlier, the more connections you have in your database, the better you can truly network and ask for introductions, etc. But beyond that, your ability to see leads in LinkedIn's advanced lead builder is dependent on the number of people in your network (1st, 2nd and 3rd degree connections). If you expand your network, you will increase the number of prospects you are allowed to see.
Once you have imported your email list, remember to communicate with your connections regularly. You should start sharing articles, your company's Facebook posts, etc. on LinkedIn. Remember, the more people that you have in your network, the more people who will see and potentially share your content.
Export your LinkedIn connection list and import them into your email list
LinkedIn is the only social media platform that allows you to export the email addresses of your connections. By adding them to your database – you can better lead, score and communicate through enewsletters, etc.
Click on "Connections"
Click on the gear icon in the upper right corner of the screen
Click on the Export LinkedIn Connections link under the Advanced Settings option
Click on the blue Export button and you will be able to download a CSV file with all of your connections' data
You should then upload the CSV file to your marketing automation software or email tool of choice
Neither of these action items are a once and done type of a thing. You are adding people to both databases on a regular basis so you need to repeat both the export and import strategies at least quarterly to keep both sides of the system as updated as possible.