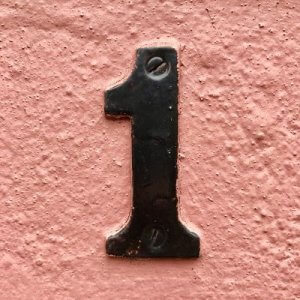 In the wake of what we've been talking about over the last couple weeks, I've received a lot of emails asking about this idea of how to define who your organization is, who you best serve and what you do for them. Ironically, this all boils down to doing less, to focusing on just one thing. It's so counter-intuitive that most business owners and leaders reject the idea. I get it – you want to offer as much as possible to your potential customers and surely more potential customers means more revenue, right?
Actually, no. Our world today is about specialization. In most cases, people have a specific need. I need someone to tune up my BMW not just I want an auto mechanic. I need someone to come to the house to tune my piano not just I need a piano store. I need long-term disability insurance for my company of 43 employees not I need someone who sells every kind of insurance under the sun.
We get it when we are the consumer. We want someone who has a depth of knowledge so we can be confident that they will not only understand my need but they've met my specific need many times for customers who have gone before me. But when it comes to the selling side of our world, we somehow forget the value of this distinction and want to sell a little something to everyone.
Here's why that's a flawed premise:
Your most profitable sale is the repeat sale: You know the least profitable of all sales is the first one. The sales cycle is longer. The concessions are often greater and the risk of a client mismatch or dissatisfaction is greater. But when you delight someone and meet their need to such a degree that they buy again – there's hardly any sales cycle, they are happy to pay your price because they've already seen the value and they know they're going to be happy.
You don't need that many: I think one of the reasons businesses take the generalist route is because they haven't done the math. If you could secure new customers that were going to be repeat buyers and great referral sources – how many do you really need? The truth is, you can only handle so many new clients. So why not narrow your focus so you only secure the best possible new clients?  Why not focus on the one thing?
Generalists are commodities: If you sell everything to everyone, you become the dollar store of your industry. You have to be less expensive because you are a generalist and generalists have to compete with everyone out there. So it becomes a price issue. Is that really where you want to be?
It diminishes the experience for your team: Being pretty good at a lot of things does not feel the same as being incredible at a few things. Everyone wants to take pride in their work. Everyone wants to be perceived as being best in class. Everyone wants to be appreciated for adding incredible value. With today's shrinking workforce – you want to offer your team the luxury of being a rock star, not a garage band so that you can attract and retain the best talent out there.
Part of your work in defining your company's values, mission and vision should be focused on the question "where can we truly over deliver that will add tremendous value to our clients?" Odds are the answer will not be everywhere. What is our one thing? Define the playing field where you have the shot at winning almost every game and refuse to play anywhere else. That sort of discipline is difficult but the short and long-term rewards are worth the effort.
Don't try to be everything to everyone. Be indispensable to a few who will help you attract more just like them.