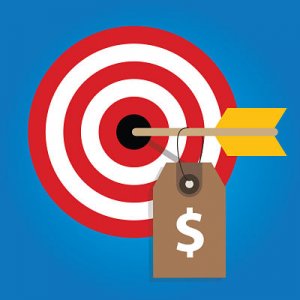 As we head towards the end of the year, we're going to kick off a series of conversations about money. One of the most overlooked aspects of marketing is your pricing strategy. Over the next couple weeks, we're going to talk about how you price and sell your services and what that says to your audiences.
Let's first think about how you determine your pricing and what that says about your value proposition. You have lots of options, and while we might assume it's always smarter to be more expensive, that actually may not be the best decision for your business.
When thinking about your pricing strategy, you need to consider:
Positioning: How are you positioned in the marketplace, relative to your competitors? Does one of them own the discount or premium position so strongly that it would be difficult to unseat them?
Differentiation: This is related to positioning. The more you can demonstrate a unique value proposition to your potential customers, the more valuable you are and the more of a premium price you can charge.
Your costs: Obviously your prices have to take into account what it costs you to deliver what you sell. Depending on the work you do, the kinds of people you employ, and the materials you need – some pricing strategies may not be an option.
Demand: The more people need/want what you sell, the more they're willing to pay for it. But demand is also finite. Is this something they will always need/want or is it fleeting like Cabbage Patch dolls or a particular style of clothes.
Time/effort to deliver: Some companies make a widget that they can mass produce and sell at a relatively low cost because there is no customization or manual labor involved. On the flip side, a guy who designs and builds custom furniture by hand has a huge time investment and the value is in the individuality of what he delivers. That's a very different reality.
Harsh reality: Sometimes you have no choice. Economic conditions, market saturation, inventory issues or some other element of your business may force you to modify your prices, either temporarily or in rare cases, permanently. There is no such thing as forever when it comes to business strategy. We must all evolve or die, and pricing is certainly one aspect of your business that may change over time.
Revenue goals: We often assume that there's only one reason to be in business, which is to make money. But there are many shades of grey within that. Are you trying to make the most money possible in the short term? Or would you rather make less money every day but have the sale live on for longer? Are you trying to maximize profits or are you reinvesting in something else – be it your company or your community or some population of people that you serve?
Static or elastic: For some organizations, it makes sense that once you set your pricing, it remains the same for an extended period, until inflation, demand or some other combination of influences triggers a one-time price shift. On the flip side, you may sell a product or service that has a lot of elasticity in its pricing. You might run sales or promotions on a regular basis to drive traffic to your location or site. You may have a seasonality factor. If you sell Christmas trees, they're at a premium price the day after Thanksgiving and at a deep discount price on December 24th.
These elements are the business realities that have to be factored in as you think about your pricing model. Next week we'll dig into how to think about pricing through your marketing lens.