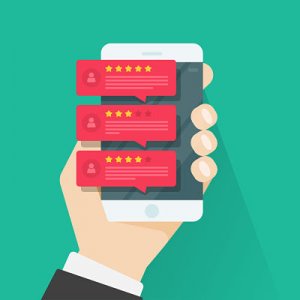 Last week we explored how customers have taken to the web, social networks and review sites when they have something to say about a company or any customer service need – good or bad.
This isn't just a retail problem. B-to-B customers can complain about you on Twitter or Facebook and there are new review sites cropping up every day for professionals ranging from physicians to contractors and everyone in between.
I believe we need to add a whole new capacity to our marketing departments. We cannot afford not to monitor and respond to our consumers – no matter where they speak out. So how do you create this capacity in your company?
Conduct an audit: Do an extensive search and identify all of the places where your customers already post commentary, customer service issues or reviews. Then identify additional places that it's likely they might post something in the future.
Monitor the sites/do searches to find additional mentions: You need to actively and regularly monitor all the sites you identified in your audit. For most of you, this doesn't need to be an hourly or even daily occurrence. But at the very least you should be monitoring the sites weekly.
Respond. Every time: This is the tough part for many businesses. It's easy to say thank you to the good reviews but what do you say to the one star or negative reviews?
You always start with "I'm sorry." Saying I'm sorry doesn't mean you are accepting blame or agreeing with them. It means that you are sorry they had, from their perspective, a bad experience. So you can say something like "I'm sorry you were disappointed" or "I'm sorry we didn't live up to your expectations." But the words I'm sorry need to be there. Up front and before you offer any explanation.
From there, you have a couple options. If you can't really address their complaint or don't know enough of the circumstances, you can continue with something like "We're always disappointed when we don't wow our guests, so we will definitely try to do better next time." If you can address the situation, do so. "You're absolutely right, we were not at our best Saturday night. We had several people call in sick and we were woefully understaffed. I'm so sorry your experience was tainted by our internal scheduling issues."
Offer to take the conversation offline: You don't want to carry on a lengthy discussion of the issue online. So offer to continue by phone or in person. "I'd love to get some more details about your experience, if you'd be willing to tell me about it. Would you call me at the office at XXX-XXXX or email me at yourname@company.com?"
Make amends if it makes sense: If you really messed up, why not ask them to give you another shot on you? "I feel terrible that you didn't have a good stay. We'd like to remedy that. Please contact me at XXX-XXXX so I can arrange for you to come back on us." And before you ask – no, this is not going to create an avalanche of bad reviews just so you give away free stuff.
Sign your response: Put your name and your title at the end of your response. You don't want to be some anonymous employee. You want them to connect with you as a real person.
Why respond? You need to recognize that responding is both a customer service issue and a marketing function. You may or may not be able to change the reviewer's opinion of you. But how you handle it (or if you ignore it) speaks volumes to everyone else reading the review.
Respond with authenticity, with grace and humility. But respond. Every single time.