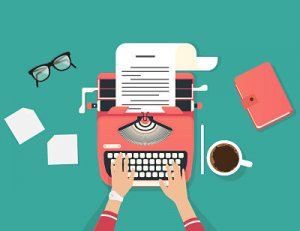 In a world where 140-character tweets, Facebook posts, and USA Today style graphics are the range, it's easy to assume that brevity is the key to great content creation. Add to that the reality that more and more of us are accessing our online news, social networks and other content via our smartphones and it would be easy to make the leap that people don't want to read long form stories anymore.
That's the danger in marketing. We observe and assume. There's a place for that in the mix but we need to check those assumptions against something a bit more objective and with a broader lens than our own experience.
That's why I was so fascinated by a study out of the Pew Research Center that found that long-form news articles are actually more effective than shorter pieces for audiences viewing the content on their smartphones.
According to Pew, the total engaged time (which they defined as time spent scrolling, clicking or tapping) with news stories that were 1,000 words or longer averaged about twice the amount of time spent with stories of under 1,000 words. The longer articles earned 123 seconds versus the shorter articles being consumed in 57 seconds on average.
Another conclusion we might jump to is that well sure, the longer articles were longer, so of course, people spent more time reading them. But other bits of evidence suggest it was more than that.
Some people dismiss writing longer articles because they think if a browser lands on something that long, they'll abandon the story without reading it. But the study showed that the long-form stories attracted visitors at nearly the same rate as short-form stories.
Not only did people not shy away from these longer pieces but the truth is, they really dug in.
36 percent of interactions with long-form news lasted more than two minutes, compared with 10 percent for short-form news.
66 percent of complete interactions with short-form stories were one minute or shorter, compared with 42 percent for long-form news.
How the reader got to the article mattered as well. If the long form reader was served up the piece via an internal link, they spent an average of 148 seconds with the piece. If they got to the piece directly or via a link in an email, their time investment dropped to 132 seconds. Social media links got the shortest time span – 111 seconds.
While social links might have delivered the shortest attention span, it was responsible for the most traffic overall, with over 40% of both the short and long form stories coming from one of the social networks.
Here are some other noteworthy observations from the study:
Facebook drove the largest volume of social network sourced readers (80%) but those readers are not as engaged, on average, as Twitter users. If someone clicked on a link from Facebook, they spent an average of 107 seconds in longer-form stories, but the amount of time rose to 133 seconds when they came from Twitter.
Late night and morning are the times of the day with the highest engagement.
Only a very small percentage of readers (long form – 4%, short form – 3%) return to those stories via their smartphones, but when they did, they really invested some time. Return visitors to long-form articles spend an average of 277 seconds, compared with 123 seconds for overall visitors, and those figures for short-form stories are 110 seconds and 57 seconds, respectively.
There are several takeaways from this study but I think the biggest one is that we need to be very careful about assuming that short form copy is the only option in this smartphone driven world.