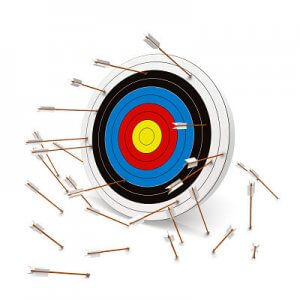 Despite all of the talk about digital tools like programmatic media buying and social media, the old newsletter, or nowadays, the enewsletter is still a staple of many organization's marketing efforts. Rightly so, when done right, they're incredibly effective and a great way to stay in front of a prospect until they're ready to buy.
Unfortunately, the ones that are done right are few and far between. Let's dissect how to create an enewsletter that your prospects will welcome in their inbox.
Intent: This is the first place companies screw up. They think the enewsletter is there to sell stuff. That couldn't be further from the truth. The purpose of your enewsletter is to be so helpful/useful that the recipients will allow you to keep showing up in their inbox, sometimes for years, before they're ready to buy.
Your content should be constructed to be of value each and every time you send it. Think about your audience. What do they care about that you can help them improve, protect, or grow? It should be bigger than you and what you sell. Depending on your sales cycle, you may be sending that enewsletter for years before they're ready to buy. So you have to be helpful for all that time. No small or easy task. But if you stay focused and resist the urge to sell, by the time they're ready to buy, they'll know, like and trust you enough to give you an opportunity.
Layout: Be mindful of how your content will be accessed. Today, over 68% of emails are opened on a mobile device of some kind. You need to be using software that is mobile friendly. You need to keep the masthead, color scheme, and style very clean and simple.
Avoid complicated backgrounds, reversing your text out in white or funky fonts that may not translate on all devices. Be sure you test your layout on several different mobile phones, tablets and desktops as well as different browsers and email tools.
Tone: For some reason when people write marketing content, they stiffen up, and their words become more formal and forced. You want your enewsletter to help the prospects get to know and like you. It's tough to get to know someone who isn't being themselves. Instead of writing your enewsletter word for word, try outlining it and then record yourself talking about the content. Transcribe what you said and voila – odds are it will be in your voice.
If you're not sure if your enewsletter's tone is aligned with who you are, read it out loud. Does it sound like how you'd say it in an actual conversation? If not, either sharpen your pencil or try my transcription trick.
Length: Remember – 68% of your audience is probably reading your missive on their smartphone. Those devices are not made for lengthy reading. There is no universal rule in terms of word count, but keep the reader's tolerance in mind.
If any section is more than a couple paragraphs long, be mindful to use eye breaks like bullet points, subheads, and plenty of white space.
Email marketing is still one of the most effective and reliable marketing tactics available. For businesses with a longer sales cycle, it's a critical component in staying top of mind until the prospect has an immediate need. But they're in control and can kick you out of their inbox any time they want.
An enewsletter that is packed with useful information and is designed to be easy to digest is one that will never get the boot. Make sure it sounds and feels like you so that when they're ready to buy, you're exactly who they expect.