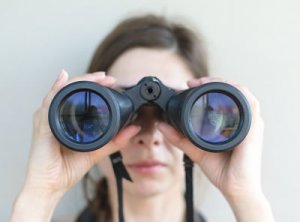 Whether you've had a website for a couple decades or a couple weeks – you built it so prospects could learn more about you, customers could communicate with you and potential employees could find you and check you out. For most organizations, their website is the biggest workhorse of your marketing arsenal.
But a website is definitely not a "build it and they will come" sort of marketing tactic. You need to draw people to your site. Odds are you've talked about search engine optimization along the way. And rightly so. When done well, SEO helps people who are looking for what you sell, find someone with your expertise and locate a place to spend their money.
If your business has a physical presence, you should not just be worried about your keywords but you also need to focus on ranking for local results. While many of the standard SEO practices we know and love benefit local SEO, there are a few other steps to take so you can start showing up in the local results for your area. There's huge potential here, and the competition is only getting more intense as time goes on.
Local results appear for people who search for businesses and places near their location. They're shown in a number of places across all of the search engines. But for now, we're going to focus on Google since it owns the lion's share of search results relevance. Let's say you search for "Mexican restaurant" from your mobile device. Google will try to show you the kind of nearby restaurant that you'd like to visit.
You may find that your business doesn't appear for relevant searches in your area.  We need to fix that so that your customers can find you and know you're close by.
After you've set up your website (and maybe you've also added a business blog and some social channels), the next step is to start optimizing for both organic search and local results. Fortunately, many of the organic search efforts, like the blog and creating links back to your site through social, will also help with your local results.
But that's not enough.
Create a Google My Business Page. Be sure you fill out the page completely and include your NAP (Name, Address, and Phone number), business hours and some high-quality photos.
Include your my Business Page on your domain email.
Make sure that your business listing is verified by Google. Easy and free to do, this is a biggie, so don't skip it.
Put your NAP information on your site's footer so it appears on every page.
Earn backlinks and citations from other local businesses and websites. Ideally, these backlinks would reference keywords that are very relevant to the work you do.
Encourage and earn reviews on Google, Yelp, and other sites. Link back to these review sites from your own site.
Utilize Schema Markup. Visit Schema.org and mark your NAP information at the Schema site.
Make sure your website is mobile responsive and your site (both desktop and mobile) loads quickly.
Even doing a few of these will deliver better local results, and your business will reap the benefits of your effort. Google just released some data that shows that over 50% of local searches result in a visit to the local location that very same day.
Remember that this doesn't take you off the hook for organic and potentially paid searches. You still need to drive traffic to your site to impact your rankings. The local optimization alone won't do it. But the combination of organic, paid and local search best practices means you'll have more people on your site and in your store!