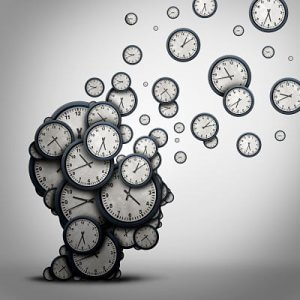 Now that we are a month into 2018, are you still looking for ways you can kick-start your business successes, sales and marketing wins?  One of the best ways is by really being intentional about where you spend your time. I truly believe in Jim Rohn's "you are the average of the five people you spend the most time with" philosophy and we'll dig into that next week but for this week, I want to step out a little further and think about the events we attend.
When you think about it, for most of us, the most finite professional resource we have is time. So being smart about where we spend that resource just makes good business sense.
My mom always used the phrase "chat, chat, love your hat" to describe events where everyone air kissed or shook hands and then had conversations that stayed on the surface with people they didn't know very well. Think the neighborhood barbeque or typical mixer events for business.
The truth is, for us professionally, there are a ton of "chat, chat, love your hat" kinds of events that are available to us as marketers, business owners, and business leaders. Some of them have an educational component, like a professional association monthly gathering with a speaker. Some are business development driven, like a networking event or rotary type gathering and others are really more of a see and be seen sort of opportunity. Every one of them can be valuable. But you also need to dole yourself out judiciously or else you won't have enough time and energy to actually accomplish what you need to get done.
Like most marketing tactics, these events yield far better results if you do a little pre-planning. As you decide which ones to attend, ask yourself these questions:
What three things am I looking to walk away with from this event? This could be a new connection, new insights or spending time with someone you already know. But if you're going to spend an hour or two, shouldn't you know there's something specific in it for you?
What can I offer the other attendees? How can you add value to the other people who attend the event? Have you recently read something that you can refer them to? If it's an event or a gathering you know well, can you go out of your way to make introductions for the newcomers? Can you go and ask better questions that really get beyond the small talk?
Who can I take with me who would also benefit from the event? There's something to be said about tag teaming these sorts of gatherings. Is it a mentoring situation? Could you bring someone who is new to the community? Or an old sage who hasn't been as active lately and everyone would love to re-connect with?
Can I go and be completely present? Are you going to be distracted by your phone, texts, emails, or have something pressing on your mind? Can you leave your phone in your pocket and really tend to the people you meet, the content being presented and the opportunities that may present themselves? If not, maybe it's not a good use of your time.
What's your capacity to follow up? You always meet or re-connect with someone at these events. But ideally, that's not the end — it's just the beginning. Do you have time to reach back out and take the next step?
You're going to have to pick and choose where you invest your time. When it comes to these sorts of events, be sure you choose wisely and make the most out of every time investment.