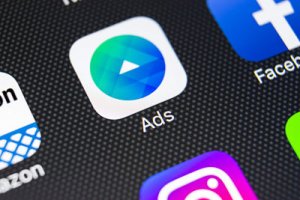 Many "serious" businesses dismiss Facebook advertising. They think they understand the audience, and it feels too frivolous for the work they do/what they sell. I'm not going to suggest that Facebook ads are for every organization. I don't believe any medium is. But if you've dismissed it without doing your homework, you may be missing a huge opportunity.
More than 1.4 billion people use Facebook to connect with the people, events, and topics that matter to them. But the beautiful thing about Facebook advertising is the precision of their targeting. If you want to talk to all 1.4 billion users, you can. If you want to talk to the people within a single zip code or even a certain radius of your business, you can do that too.
You can also segment your audience by demographics, interests or who they hang out with online. Without a doubt, the specificity of their targeting is one of the biggest advantages of this particular advertising medium.
If you're going to use Facebook ads, there are some ways to make it work even harder for you.
Track Facebook ad traffic in Google: Be sure to use Power Editor in Facebook for your ads. When you're creating your ad, you'll see a field that says add UTM parameters from the destination URL. When you do that, it will let you see the traffic your ad generates in Google Analytics.
It's not about likeability: One of the biggest wastes of ad dollars is when people use Facebook ads to generate more likes for their business page. Use your advertising dollars to move someone further along your sales funnel. Drive them from Facebook to your website or some other sales generating site.
Automate with ease: There are tools out there like AdExpresso that will allow you to automate many of the optimization options you have available to you. With AdExpresso you can do A/B testing and store all of your media, so it's handy for building new assets, easy to understand analytics that come packed with recommendations on how to reduce waste, increase conversations and lower your cost per click.
Use lead ads: Facebook ads used to have a lousy conversion rate on mobile devices. 63% of people who clicked on a Facebook ad did so from a mobile device. But only 34% of them converted (download, sales, etc.). So Facebook has added Lead Ads to solve that problem. Now, when a mobile user clicks on an ad, all they have to do is tap a couple of times on prompts and Facebook fills out the entire form. This is a relatively new offering, but it looks promising.
Use daily budget pacing: Historically, when advertisers elected to create ads with daily budgets, it meant Facebook would spend exactly that daily budget amount each day. Usually, spending exactly the same amount every day doesn't produce the best results; for example, tests show that allowing daily spend to vary slightly from day to day (based on the different opportunities to show ads each day) leads to equal or better cost per objective than spending the same amount every day.
Facebook now makes it possible to handle your daily budgets better. Each day Facebook will spend, on average, the daily budget that you specify. Based on the different opportunities to show ads to people in your audience each day, on some days they'll spend less, and one some days more. But in any calendar week (Sunday through Saturday), they won't spend more than seven times your daily budget.
Before you dismiss Facebook as an advertising medium – do some experimenting. The cost of entry is low and the potential for most organizations is pretty impressive.