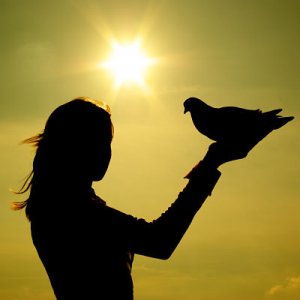 Short of your employees, there is no one more important to your business than your current customers. We give this incredible lip service but our actions suggest we don't actually believe it. Think you're different – check your marketing budget. What percentage of it is spent on your own bird in the hand – your existing clients?
There's a level of excitement in chasing after and winning a new customer. I get it — the thrill of the hunt and all that. In many organizations, that's where the emphasis and rewards are loaded so it makes sense that for many of us, it's where we gravitate. But whether you own the business or are just responsible for it hitting its marketing and sales metrics – if you want to exceed the goals, focus on the people who have already demonstrated that they're willing to give you money. It turns out they're the most likely ones to give you even more.
Consider these facts from both a Forrester Research study and a Harvard Business Review research project:
Acquiring a new customer can cost five times more than satisfying and retaining current customers
A 2 percent increase in customer retention has the same effect as cutting costs by 10 percent
A 5 percent reduction in client defection can increase profits by 25-125 percent (industry specific but seriously – 25% is the low end!)
On average, loyal customers are worth up to 10 times as much as their initial purchase
The cost of bringing a new customer to the same level of profitability as a lost one is up to 16 times more
As companies ramp up their business development efforts sometimes their best customers feel a little less special. After all, you're investing all of your time and energy into catching someone else's eye even though they've been loyal to you for some time. When I review an organization's marketing plan, if their current customers appear at all, they're almost always an afterthought or certainly occupy the smallest portion of the budget. Given their importance – that seems a bit off.
Here are some ways you can make those valuable clients feel valued.
Listen when they complain: Whether it's in person, over the phone or on a review site, when your client airs an issue – listen and learn. It's easy to dismiss a complaint as an aberration or someone having a bad day. Don't make that mistake. Ask a couple questions. Acknowledge your mistakes if you see the truth in their feedback and ask for an opportunity to re-earn their trust. Make them feel heard.
Give them exclusivity: The more of your smarts and insights you share with the world at large, the more you should offer your clients something you don't give to anyone else. Hold a client-only event, create a special ebook or do something like what we do at McLellan Marketing Group – create a holiday that honors them every year. MMG's "Who Loves Ya Baby Day" is one of our favorite days of the year.
Ask for their opinions: Don't wait for them to speak up. Regularly solicit their feedback on your product/services, how you service them, what else you might be able to offer them that would be valuable to them. Promise to report back what you learn from the inquiry and how you're going to change because of the input. Then, make sure you do both. Show them you will respond and they will keep helping you get better.
Your current clients helped you get to the level of success you enjoy today. They've earned your loyalty and attention. Don't overlook this bird in the hand.  Serve them well and they will help you create even more success down the road.