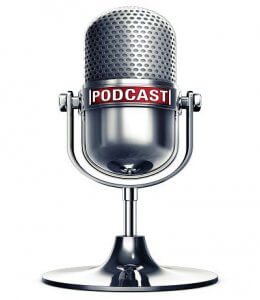 As we march towards January, I am devoting my time here to talking about some of the channels and marketing tactics that you need to have in your consideration set for your 2019 marketing plan and one that rises to the top of that set is podcasting.
Previously, I shared these statistics:
The average US adult now spends over 100 minutes a day watching digital video (eMarketer)
26% of US adults listen to at least one podcast a month (statista.com)
65% of B-to-B marketers use infographics (Content Marketing Institute)
55% of B-to-B marketers use webinars and webcasts (Content Marketing Institute)
40% of consumers form an opinion by reading just one to three reviews (BrightLocal)
92% of consumers visit a retailers website before making a purchase (Episerver)
Online adults 18-34 are most likely to follow a brand via social networks (MarketingSherpa)
And most recently, we explored how you can leverage the popularity of video as a channel and now I want to turn our attention to podcasting.
Podcasting came into being back in the 1980s and in those days, we called it audio-blogging. The content wasn't very accessible because technology hadn't caught up to the idea, so it was really a niche way of communicating to a very small audience off of a website. With the advent of broadband internet, portable digital audio playback devices (think iPod) and iTunes, podcasting became a viable thing in late 2004.
Fast forward to 2018. Podcasting is on the cusp of being very mainstream. 44% of Americans (12+) have listened to at least one podcast and 26% listen to at least one podcast a month. Podcast listeners are an affluent, educated consumer, with over 51% of monthly podcast consumers earning $75,000 a year or better. (Edison Research)
One of the reasons podcast adoption is growing is that people can listen while doing something else. Listeners report binging on their favorite podcasts while they're commuting to work, on the treadmill, walking the dog or cleaning the house. Given the reality of how we multi-task, the appeal of being able to consume information while accomplishing other tasks is very appealing.
If considering a podcast, remember this is not a sales tool. This is about you making your audience smarter/better or entertaining them. Umpqua Bank's Open Account is an insightful example. Their premise is that people are uncomfortable talking about money and the podcast takes an unconventionally honest approach to talking about financial struggles, pressures and stress and how people have overcome them.
This is about creating an audience that becomes your community by demonstrating that you understand who they are and what they need. Once you've done the hard work of getting all of your technology squared away and are producing podcasts, you'll also enjoy how that content can be sliced and diced.
From one 60-minute podcast, at a minimum, you can create:
1 podcast episode
1 article to submit to a trade or specialty publication
2 video clips
2 blog posts (1 based on the content and 1 announcing the episode release)
10 tweets quoting you or your guest
3 FB posts
3 Instagram quote graphics
3 Pinterest graphics
1 Linkedin article
1 webinar
1 lead magnet piece of content (ebook)
That's 28+ pieces of relevant, branded content. It's hard to beat that from an ROI perspective. Not only are you building a community but you're also building out your content calendar.
A podcast is a commitment. The last thing you want to do is launch one and then stop producing it. But when done consistently and well – it's a very unique and effective tool for building lasting relationships with your customers, prospects and referral sources.