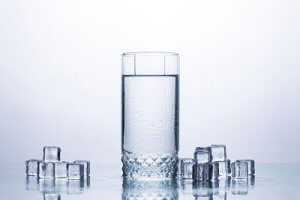 Lately, we have been focusing on the "mea culpa" ads that we're seeing all over the media. Wells Fargo, Facebook, and Uber are some of the big brands that have actively run apology campaigns.
The absolute expectation of total transparency is one of the factors driving the need for these campaigns, but that expectation falls pretty heavily on all of us, whether you are a local business or a big international brand. According to recent studies, up to 94 percent of consumers surveyed indicated that they were more likely to be loyal to a brand that offers transparency, while 73 percent said they were willing to pay more for a product that offers complete transparency.
And, by the way, that's transparency inside and outside your walls. Consumers expect you to be just as forthcoming with your employees as they do for themselves. Here's the upside of that, beyond that you want to be honest and trustworthy – it's an excellent recruitment and retention tool when it comes to building and growing your team.
If you are like most organizations, your biggest worry is your employee base. With the unemployment rate as low as it is, finding qualified candidates who are looking for work is difficult. Even if you can find someone who is a good fit, their salary demands are often astronomical, compared to what you are already paying inside your company. Those prospective employees know they're a scarce resource and they are applying the law of supply and demand to their pricing model. If you want them, you're going to pay a premium for them.
As if that's not a big enough challenge, you are also being ravaged by poachers who are plucking your best people from you. They are offering them huge raises, better benefits, more flexibility and in some cases, signing bonuses like star athletes get.
Why am I talking about employment issues in a marketing post? Because this scarcity is affecting your bottom line. We have some clients who are putting the brakes on driving new sales because they don't believe they can service the increase in customer needs. That's crazy! You know there are people/companies out there that you can help and yet you don't invite them in because of a staffing challenge.
But here's where being a transparent company has its added value. It's one of the critical factors that make someone want to come work at a specific business or gets them to stay, even when they get another job offer that would pay them a higher wage or offers them other perks.
The job search site Indeed recently did a study that showed that Insight into company's reputation and trustworthiness (translation – transparency) is essential for 95% of job seekers—and Gen Z won't do without it. In the good old days, if you wanted the truth on what it was like to work at a specific company, you had to know someone on the inside.
But now that job candidates can crowdsource this information through online reviews, watch your social channels and assess your culture long before they apply – you need to actually walk your talk.
Indeed said when disclosing their study's results, "Those who have grown up in this era of transparency are most determined to research a company's reputation when looking for a job. Of millennials, 71% said this was "extremely important," compared to 55% of baby boomers. Even then, a clear majority of boomers agree that this is essential information."
Next time, I'll outline some ways that you can spotlight your transparency both for your team and your customer base. Being transparent without getting credit for making that choice is an expensive marketing and employee recruitment mistake you don't have to make.