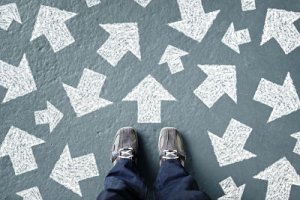 Almost a year ago, Nike released a "just do it" ad campaign for their 30th anniversary featuring Colin Kaepernick, the football player at the center of the "taking a knee" controversy in the NFL. The reaction to the campaign was immediate and loud. The media exploded, social media couldn't get enough of it, politicians tweeted about it, and investors reacted to this brand taking a stand.
The hashtag #Nikeboycott emerged and within 48 hours of the campaign's launch, the stock prices fell as people voiced their objections to the campaign. People posted photos of them burning their Nike gear and swore they'd never buy another Nike product.
That's what made the news but there are other facts that we should take into account.
Kaepernick has been a Nike sponsored athlete since 2011 and he's been featured in many campaigns for Nike football and training gear
The campaign also featured other athletes like Serena Williams, LeBron James, Lacey Baker, and Odell Beckham Jr.
The focus of the campaign is showing athletes overcoming obstacles
The initial drop in stock prices (there was a reactionary sell off the day the campaign came out) righted itself (It was $82.20/share the day before the campaign broke and dropped to $79.60 24 hours later. On Thursday, 9/13/18 it was at an all-time high of $83.90)
Nike added over 170,000 followers on Instagram in the weeks after the campaign launch
Online sales were up 27% the week after the campaign launched but have now gone back to a more "normal" level
In a December 2017 Harris poll, virtually no one had a negative opinion of Nike. The same poll, taken a few days after the campaign launched, in September 2018, showed that 17% of respondents viewed Nike in a negative light. However, 29% of men 18-29 said they were going to purchase more Nike products. 19% of respondents of all ages said they were more inclined to purchase even more Nike products in the future.
We have always advocated that brands need to stand for something. A brand with no point of view can't really differentiate itself from its competitors. But does that mean a brand should take a stand on a controversial issue or topic?
A brand can't exist in a vacuum. It must believe in something. It must stand for something. Every great brand has a set of core values that drives its decisions and determines how that brand will connect with its audience. According to Edelman's 2018 Brand survey, "over 50 percent of consumers worldwide say that they will make belief-driven purchase decisions more than they did three years ago. They will buy your brand, switch from it, avoid it – and at the extreme – boycott it over your stance on a controversial or social issue. This is the new normal for belief-driven consumers."
Today's consumers, especially those under 50, believe that every brand is either part of the solution or part of the problem. 69% of Millennials are belief-driven buyers. 67% of Gen Z and 56% of Gen X also fall into that category.
Nike's campaign is a great case study on the courage it takes to live by your brand beliefs. I'm sure there were sleepless nights before the campaign launched and during its first few days as the general marketplace expressed itself.
But to survive and thrive, they didn't have much choice. Today's consumers are demanding that brands stop hiding in the mushy middle and step into their beliefs. How will you respond to that expectation?