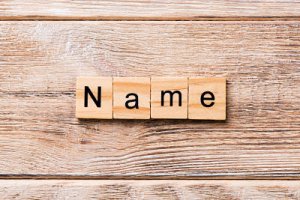 A new business opened up around the corner and I couldn't help but notice the name. It is A-1 Iowa Plumbing and they've hung a big banner announcing that they're open and ready for new customers.
The name is a good reminder of several common naming mistakes that I thought were worth sharing. Whether you are starting a new business or contemplating a name change for your existing business, your company's name gives you an opportunity to begin to create a familiarity with your brand.
Starting your name with an A: Back in the good old days, when people relied on the yellow pages to find new vendors, starting your business with an A had some merit. It meant you were at the top of the listings. But, today it's really not that relevant. When was the last time you reached for the phone book? Exactly.
Even though there are still people who use the yellow pages – it's not the first place most people look. The truth is, most people ask their friends (either in person or on Facebook) or Google it. Others might turn to a tool like Angie's List. But in all of those cases – a business with a name that starts with an A has no advantage.
Letting the map define your name: It's not that there is anything wrong with showing your civic pride but it doesn't help differentiate you from any other provider. If I look at ten plumbing companies online, via my friends' recommendations, on Angie's List, or even in the phone book – they're all going to be from Iowa. Adding Hawkeye, Cyclone, Iowa or any other variation that tells me you're based in Iowa is not new information.
If you work locally or regionally, then I already know you're proud to be an Iowan. If you work nationally, then adding Iowa only makes you look like a local company that I might dismiss as not being big enough for my needs. Either way, it's not really helping.
Creative Spelling: Unless you have a very large advertising budget, many locations with great signage or you own a lot of real estate that you can clearly mark as your own — – don't purposefully misspell words in your name. Kwik Trip can make it work but odds are you're working with a smaller marketing budget, so don't create more work for yourself.
No matter how you market your business, you'll spend valuable time and money making sure you have helped your audience spell your business name correctly.
Tell me how you're different: If you can, use your name to differentiate yourself. Use it to tell me what you stand for or a promise you make to your customers. The local business Service Legends is a heating and cooling business. But where they stake their claim is in how they treat their customers. Their name makes us a promise – that their service will be legendary. That's a name you'd notice.
Not being willing to change: For an existing business, it's a delicate balancing act. Do you have so much equity built into your original name that you can't afford to change it or would the change give you the fresh start and clarifying vision you need?
Walking away from a name that you've used for a while is a complicated decision, but that doesn't mean you should dismiss it outright. If your business has undergone some significant changes, serves new audiences or is re-inventing itself, it might be worth the risk.
Your company's name is a potential client's first peek at what it will be like to do business with you. So choose every word with care.