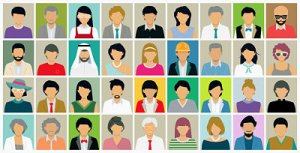 Previously, we noted that content marketing is hardly a new methodology. Its origins trace back to the late 1800s, but it certainly has evolved as technology and access have made it possible for just about anyone to claim and prove authority and expertise. But it takes well-researched personas to create successful content.
In looking at the content marketing trends report produced by the Content Marketing Institute (CMI), I identified some trends worthy of more in-depth exploration. They included:
Well-researched personas can help teams create successful content; however, too few content marketers (42%) are actually talking with customers to understand their needs.
Nearly all of the successful B2B content marketers (90%) prioritize the audience's informational needs over their sales/promotional message, compared with the 56% of the least successful.
B2B content marketers primarily use email (87%) and educational content (77%) to nurture their audience and may be missing other opportunities (e.g., only 23% are using community building/audience participation to bring new voices to the table.)
Today we're going to invest some time to talk about persona best practices. A persona is a fictional composite created by looking at a set of your prospects or customers that would react to your product or service similarly. Think of this "person" as a fictional character that makes it easier to craft your marketing because you can envision yourself talking to them, rather than addressing a static set of demographics or statistics. Creating personas helps a brand create more effective messaging, create emotional connections with the intended audience, and anticipate that audience's questions, needs, and barriers to the sale.
The danger in creating personas is that if you get it wrong, you can take your marketing in a direction that ranges from ineffective to downright damaging to your brand. You know the adage about what happens when we assume. Well, that's the inherent risk of using personas if you don't base those personas on research. Going back to the CMI trend report, the key takeaway from their findings is that well-researched personas can help teams create successful content. The study also found that most marketers were skipping that crucial step. If you don't conduct the research, your personas are based on bias, assumptions, and guesses. Not the stable foundation you need.
You will want to do both formal and informal research as you develop your personas. Along with audience segmentation studies, you might consider focus groups, customer intercepts or interviewing your front-line staff, salespeople and call center reps. The more angles and viewpoints you can include, the better.
Once you've used the data to define your personas, you'll want to go into a testing phase. The trick is to assume nothing. Test everything. What messages resonate with each persona? What triggers an action or reaction? It could be anything from a specific word in a headline to the color of a button on your website. The more you test, the more you can narrow down the choices, so you are left with only the most effective options.
As you're expanding your data set for each persona, be sure that you're working off a template to help you gather the same information and insights for each persona. Then begin to build out the customer journey maps. Each persona will have their own, so don't stop at one. As you create the journey maps, you're going to find they're a blend of the facts, stories and personality traits you uncovered during your research.
One of the most significant benefits of properly creating your personas is that as you go through the effort, the marketing opportunities and messages will become very clear. The more you get to know them, the easier it is to communicate effectively with them.