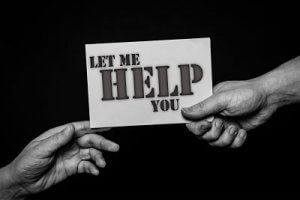 A while back, we explored some of the key takeaways from a content marketing trends report produced by the Content Marketing Institute (CMI), and I identified some trends worthy of more in-depth exploration. They included:
Well-researched personas can help teams create successful content; however, too few content marketers (42%) are actually talking with customers to understand their needs.
Nearly all of the successful B2B content marketers (90%) prioritize the audience's informational needs over their sales/promotional message, compared with the 56% of the least successful.
B2 content marketers primarily use email (87%) and educational content (77%) to nurture their audience and may be missing other opportunities (e.g., only 23% are using community building/audience participation to bring new voices to the table.)
Most recently, we talked about the importance and power of personas when they are done well, with actual data to augment your own customer knowledge and insights. Today, we're going to tackle the second bullet, which is all about understanding what kinds of content are useful in the selling process.
What this study is emphasizing and we've certainly seen this with our clients – is that the more you sell in your content, the less it sells. There are a couple of reasons for this. First, it's much less likely that sales or promotional content will be found in the first place. Odds are, your audience finds your content through search. The search engines work hard to respond to the query with quality content that answers the question posed. Helpful, informational content is almost always going to rank higher than promotional copy.
The second reason why salesy content doesn't sell as well is because it's a sales pitch and as consumers, we don't respond well to sales pitches, especially when we are in the exploration stage of the buying journey. We might not even be in the market to buy anything. But when a brand consistently helps us learn more, make better decisions, or do some DIY activities that serve our family or our business, we are indebted to them. We value their good counsel or how easy they made it for us to get some answers.
When we are further along in the buying journey or when someone asks for a referral, the brand that offered helpful, informative content and didn't make us feel rushed or pitched, is going to be in our consideration set, if not our sole choice.
What does helpful and informative content look like?
How-to videos with demos
Downloadable documents with step-by-step instructions
Detailed answers to questions you get asked every day
Hacks that a novice might not know to have a better experience
Best practice metrics or guidelines
Questions to ask before you XY or Z (Do not slant these to make your product or service the only choice or option)
Webinars that teach
Podcasts with guests who illuminate, inspire or educate (or all three!)
The best helpful and informative content may not mention your specific product or service at all, but it speaks right to the needs of the people who would most likely value your product or service.
I get it. It's so tempting to toss in a little sales message. Resist the urge. Fight to have your altruistic intentions remain pure. Don't give in to the temptation. Be patient. Remember how you feel when a salesperson rushes at you. You want to flee.
Your whole goal is to make your audience want to come back again and again because you are so helpful. When they get to the right spot on the buying journey, I promise you, the results will speak for themselves. They will seek you out.
But you have to let them get there through discovery.