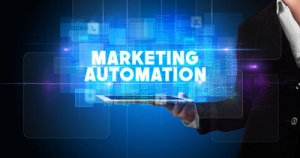 Marketing automation is one of those buzz words that is being bandied around quite a bit lately so I thought it was time to define it and help you determine if it makes sense for your business.
Marketing automation refers to software platforms and technologies designed to help businesses market/communicate more effectively on multiple channels online (like email, social networks, websites, etc.) and automate repetitive tasks. The goal is to nurture prospects with very personalized, useful content that helps convert prospects to customers and turn customers into repeat customers and avid fans.
When done well, this can result in a significant uptick in revenue, both from your existing customers and prospects.
Marketing automation goes far beyond sending out enewsletters or updating Facebook pages. Where it really gets incredible is in its ability to "map out" a communications path that allows your prospects to cherry pick exactly what they want to know.
That's where the very personalized, useful content comes in. Think of marketing automation as a huge if X, then Y equation. If the prospect downloads an ebook on annuities, they get loaded into a list that sends annuity tips every month but never sends them IRA or 529 account tips. But at the bottom of the tips email is a link to a podcast series that they can listen to on what other kinds of investments round out a portfolio with annuities in it or invites them to an educational workshop you're offering next month.
As the prospect navigates through your content, they can self-direct the content they receive, based on their interests or needs. Using behavioral inputs from multiple channels like social clicks, when the prospect views a specific page like your pricing page or when they take a specific quiz or download content gives you some context so you can better understand what's going on with the prospect and what problem they're trying to solve. You can then offer them solutions to that specific problem.
The name itself is deceptive. There's a lot that goes into marketing automation that is anything but automatic. Marketing automation isn't a substitute for other marketing tactics and it's not a silver bullet.
It actually requires a sophisticated strategy, lots of helpful content and constant monitoring so you can make adjustments as you learn more about the people you're interacting with. It does help you with your lead generation efforts and can be effective in moving a lead through your sales funnel.
Many marketers still view marketing automation as a simple way to bombard purchased lists with email. That's not going to go well for you. When you get reported for spamming the list – your email domain can actually get black listed and your account shut down. Besides – it doesn't work. Blindly emailing strangers to try to get them to buy something they've never heard of from someone they don't know hasn't worked for 20 years and it's not going to work now.
But when you use the tool to actually get to know your prospects better and actively offer them helpful content and support – it can really create a connection that will help you move a lead through your sales funnel. On top of that, with every interaction, you get smarter about how you can become indispensable to your audience.
The secret to marketing automation is to go out of your way to not automate the wrong aspects of the tool. It's actually an opportunity for you and your organization to be even more human and more real than ever before. By genuinely serving your audience, you'll build your sales funnel and fill it with raving fans, long before they've even bought from you. It's hard to beat that.