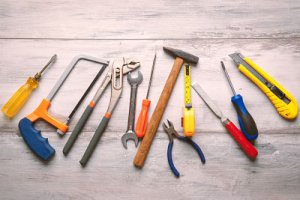 One of the best outcomes of the proliferation of the Internet into all of our worlds is the access that it affords us to information, each other, and tools that make our jobs easier. In our work for clients, we've found some tools that allow us to help clients react faster, smarter and produce more relevant marketing materials.
Help A Reporter Out (helpareporter.com): This site allows reporters to post stories they're working on and in response, for brands to offer themselves as a source to those reporters. Three times a day (5:35 am, 12:35 pm and 5:35 pm) you will receive an email filled with source requests from reporters.
If any of the stories they're working on are related to your product or service, you just email the reporter, answer the questions they've specified and if you're a good source for the story, the reporter will reach out to you for more details, an interview, etc.
The story topics and media outlets are as varied as you can imagine. But these are not no-name publications. Reporters from the New York Times, Fast Company Magazine, Good Morning America and many other mainstream media use the tool on a regular basis.
Just Reach Out (justreachout.io): This site in some ways is the flip side of Help A Reporter Out. Instead of reporters listing what they're working on, this site allows you to add keywords or a competitor into a search query and the site will search news, blogs, and articles to find reporters who have written about something similar to what you do.
Then the site will show you the journalists, their contact information and offer up templates that you can modify so you can reach out to the reporters. The site also helps with timing your pitch and other elements (subject line, etc.) to increase your hit rate.
Sell Hack (sellhack.com): This is a tool that will help you build out your list of potential sales leads. SellHack is a browser extension that helps you build targeted lists so you can reach out to people who you'd like to reach. Let's say you went to a conference and got a list of attendees but not their email addresses. You can upload that list into SellHack and they'll do the heavy lifting by uncovering your sales prospect's email addresses while searching their social profiles.
SellHack checks the information you provide against multiple data sources. If the search is successful, you will get a validated email for the profile. If SellHack can't find a valid result, it will present a 'copy all' button to copy/paste or email the different variations it generates.
Video Lean (videolean.com): This website allows subscribers to create template videos on the fly. We all know how important video is on the web and for many companies, producing a custom video is just not in the budget. Don't misunderstand – the videos you can make on the site are a far cry from a custom project. But if you need to produce some down and dirty video content for your website or blog – this may be the ticket.
You choose a template based on your type of business and the kinds of information you want to convey. You customize the template by adding text, images and music in a very simple to use interface and three minutes later, you are served up a low-resolution preview so you can tweak any of the details. Once you're happy with the video, you can download a high-resolution version to add to your website, YouTube or wherever you want to use it.
Give these a try and let me know how they work out for you!