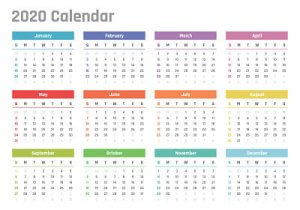 I know you're barely getting used to writing 2020, but I want to get you to think about 2021 for a few minutes because before we know it, it will be here. Will your organization be in the same spot a year from now?
As the slow start of January wanes and everyone is gearing up for a busy Q1, my fear is that you're going to get so caught up in the day to day grind and before you know it's going to be December and you're going to wonder where the year has gone.
I'm a firm believer in you achieve what you measure, so let's talk about creating a simple dashboard that will help you ensure that you are where you want to be in 2021.
You may have an elaborate business plan but in many cases, once it's done and approved – it sits in a filing cabinet or a folder on your laptop and never sees the light of day again.
But this simple dashboard can literally be posted in your company's break room or a single sheet document that gets updated and shared monthly. It becomes a working tool rather than a plan that you dust off every so often.
First, you need to decide what matters most. Take some time and answer these questions.
If you can only accomplish one thing this year – what would matter most to your business?
What system or process improvement (or addition) would impact your business the most?
What is the most single most important financial metric you should monitor to gauge the health of your organization?
When you think about your workforce, what one metric (retention, employee satisfaction, etc.) could you measure to track the stability of your team?
How will you track/monitor how you're doing in terms of customer delight? (Don't shoot for satisfaction – that's like working hard for a C.)
Last but definitely not least – what is the one thing you, as the leader, could change, learn, or add to your skillset that would really be a game-changer for your organization?
Once you've answered these questions, identify a monthly metric that you could easily use to measure your progress on achieving each of those mini-goals. You may have to implement some measurement mechanism, like a monthly employee satisfaction survey but if you can't measure it – it doesn't count.
Once you've decided what you need to measure and how you're going to get those monthly metrics, you need to decide when you're going to review/discuss the monthly results. Odds are you hold some sort of leadership or management level meeting on a weekly or monthly basis. You need to build this dashboard into that meeting's agenda.
But don't stop there. Share these six metrics with your entire team. Yes, even the leadership goal you've set for yourself. Let them know that these are the barometers you're going to be using to track how the company is doing throughout the year. I think you'll be surprised at how interested they are in helping you hit these metrics.
If your organization doesn't have a good meeting process that allows you to focus on making progress on key goals, rather than just a status report, I highly recommend the book Traction by Gino Wickman.
The book has a brilliant framework for taking on large, internal projects that normally get lost in the shuffle or drag on forever – and actually getting them done quickly and well.
Here's the amazing thing – if you actively watch and work on moving the needle in the six items on this list, your organization will be healthier, stronger and more profitable a year from now.
This was originally published in the Des Moines Business Record as one of Drew's weekly columns.