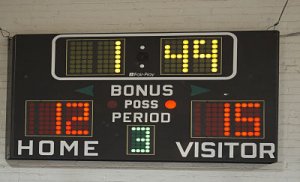 In marketing, keeping score matters. There was a time when being funny or memorable was enough. Back then, there was an obvious line between marketing and sales and we marketing types didn't need to worry as much about ROI.
Today, that's how a CMO or agency gets fired. Every dollar spent needs to contribute to either increasing the bottom line or cost savings somewhere along the way. Big data and digital made it more possible and the recession made it mandatory. Knowing that we need to keep score is different from knowing how to keep score. It's an area where mistakes are easy to make and expensive to fix.
No matter how large an organization is — no one has an infinite budget. Every dollar spent has to get the company closer to their defined finish line. That doesn't always translate to more dollars. Sometimes the yield is that we learn something new about our prospects. Sometimes it's that we get a repeat sale from a happy client. And often, it's that we've moved a prospect a little further in the sales funnel towards their first purchase.
Marketing is an imprecise science for sure. But that doesn't mean we can't measure. To survive and thrive, we must start every new client relationship and project by defining what we are going to measure. If we don't determine what success looks like, how will anyone know if/when we get there?
There are some obvious and easy to calculate metrics like new client relationships and an overall increase in sales and profits. New customers are a win for sure. But we need to dig a little deeper.
It's easy to get so enamored with chasing after the prospects that it becomes a volume game. Unless you're the Wal-Mart of your industry, it has to be more refined, or you'll lose your shirt. If you cast the net too wide, it's easy to catch prospects that are not a good long-term fit. Sometimes we forget how expensive those first sales can be. The win is exhilarating, but it's costly. The real profit comes from cultivating an on-going relationship with someone that aligns with your brand and offerings, so they quickly become a repeat customer and a loud referral source. When you land a bunch of "one and done" sales, you can actually lose money in the long run because you never have the opportunity to level out the cost of acquisition.
That's why you shouldn't set those success metrics before you define who your ideal customer is and what they need and want from you. Take a look at your current client list. Identify which ones are the top 20% in terms of both profitability and repeat business. It isn't helpful to build your target audience profile on the very profitable but very occasional client. It's also not smart to create that profile based on the frequent buyer who cuts your margin too thin.
The other element of realistic goal setting is that your budget is going to have a significant impact on how quickly you can get to your goals. I know this sounds rather obvious, but you'd be amazed at how many organizations do not connect those two data points. It might be awesome to double your customer base, but if you have a meager budget, that's going to take a while.
We have to keep score, there's no doubt about that. But there are some pretty costly mistakes we can make if we don't factor in the understanding that every customer is not a good customer and that the resources we have are going to play a significant role in timing. Combine those elements wisely, and you'll be much closer to scoring a win.
This was originally published in the Des Moines Business Record, as one of Drew's weekly columns.