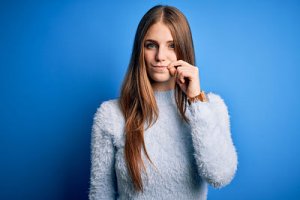 As the world whips itself up into a panicked frenzy about the coronavirus, there is an inevitable ripple effect. Airlines and hotels are emailing their most loyal customers, telling them what actions they are taking to protect their customers. Events and public venues are doing the same or canceling scheduled events altogether.
Social media is imploding with people sharing accurate and inaccurate information about the virus itself, how to protect yourself from the virus and how the virus is impacting everything from the Corona beer sales to the stock market.
Brands are itching to get into the action, but it is a slippery slope. Lush, the natural soap store, has invited the public to come into any of their stores to wash their hands. Their CEO was quoted as saying, "The simplest thing you can do to not get a virus is to regularly wash your hands," he said. "So, we're saying people can come in off the street and wash their hands in our place. We've got loads of soap and plenty of hot water."
What was your reaction to Lush's gesture? Did you think they were being altruistic, or did it occur to you that it was an interesting way to drive traffic into their stores?
The PR firm 5WPR released a survey saying that 38% of Americans "would not buy Corona beer under any circumstances now." That headline got the firm a lot of international ink for their findings, which is the holy grail to a PR firm trying to prove they can help clients get media coverage. But, when you dig into their data, only 4% of people who had ever bought Corona in the past answered affirmatively to that question. So, most of the people who said they wouldn't buy Corona now also never bought it before the coronavirus.
There are widespread reports of price gouging for products related to the worldwide panic. Hand sanitizers, latex gloves, and face masks are flying off the shelves, and some retailers are taking full advantage.
Some of China's most prominent influencers are cashing in, posting photos of themselves in masks, and sharing buy now links with their audiences. They are offering makeup tips and fashion ideas to make wearing the masks more fashion-forward.
99.99% of all brands should remain silent, steer clear of this situation, and just conduct business as usual, especially if what you sell doesn't have a genuine association with the virus and health issues around it. Anything you do, even if it is with good intentions, is going to have a tough time passing the whiff test. You are going to be accused of trying to take advantage of the situation for your own gain.
Advertising platforms are also trying to get this under control. Amazon has warned sellers that they are watching for price gouging around antibacterial products, facemasks, and other protective gear. Google has locked down buying specific keywords relative to the disease and products related to it.
The coronavirus crisis will pass, but consumers will remember who tried to take advantage of them when they were frightened. There are no doubt going to be companies who capitalize on the panic. In the short run, they'll make a lot of money. But, they're also going to be put on trial in the public forum.
We've seen this play out before right after 9/11, hurricanes, oil spills, tornados, and other crises. The organizations that help without looking for financial gain are always the heroes, and those who take advantage are the goats.
Whether you sell antibacterial hand sanitizer or not, odds are your business will make decisions tied to the coronavirus. Just remember that the world is watching.
Originally published in The Des Moines Business Record as part of Drew's weekly column series.