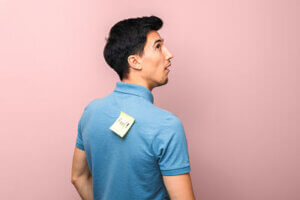 A couple of summers ago, social media exploded with the announcement from the International House of Pancakes that IHOP was being changed to IHOb. To pique the interest in their announcement, they would not reveal what the B would stand for and even launched a new verified Twitter feed at @IHOb.
Their first tweet on the new account was "For 60 pancakin' years, we've been IHOP. Now, we're flippin' our name to IHOb. Find out what it could b on 6.11.18. #IHOb".
IHOP fans took the big news seriously, railing against the change. They didn't want their iconic brand to change, and they certainly didn't want their favorite menu items to go away. They reminded the brand of how well New Coke went over and vowed to keep calling it iHOP, no matter what the actual change might be.
For the rest of the world that was not as emotionally invested, it became a game to guess what the B might stand for. Breakfast, bacon, and many other B words were suggested. As you might imagine, there were plenty of more inventive guesses as well.
For an entire week, IHOP fanned the flames of the story, and the world responded. Mainstream media picked it up, and other food brands started building off of the IHOP news with their own twist. One of the best aspects of this campaign was watching the other restaurants, like Wendy's, leverage the IHOP announcement for their own gain and reach.
As promised, on June 11th, IHOP prepared to answer all of the questions and admitted that they weren't really changing their name at all. It was a publicity stunt to promote the fact that they had enhanced their burger offerings. The restaurant has always served burgers ever since they opened in the '50s but it was never a focal point. They pointed out that they'd always put an SM behind IHOb (as opposed to the ® behind IHOP) to say it's a new service line, not really a name change as they had stated.
As you might imagine, the internet was not amused. People felt like they'd been stooges to an online prank and they weren't happy. IHOP did get millions of views, incredible PR, and media buzz and the world was talking about them like they hadn't in years. Many would call that a win. After all, it was just a publicity stunt, right?
I don't think so. A publicity stunt is generating a lot of interest around something sensational that you're going to do (for those of you old enough to remember, think Evil Knievel trying to cross the Snake River Canyon) or a bandwagon you are jumping on to steal some of its audience. But imagine how the world would have felt if Evil Knievel had told the world for weeks that he was going to jump the Snake Canyon and then on the day of the jump, pulled up on his motorcycle, and yelled, "Psych!"
In a world where transparency and living your company's values are front and center, lying to get attention seems like a risky, if not downright foolish, play.
You work for years to build credibility and trust with your prospects and customers. Beyond that, you bust a hump trying to delight them and get them to value and even have an emotional attachment to what you do for them. Why would you do something that risks unraveling all of that?
Making your devoted customers feel foolish seems like a huge price to pay to let the world know you're upping your burger game. Being playful with your audience can often be a great tactic. But doing it the way IHOP did it, by doing it to their loyal customers rather than with them, isn't smart brand ambassadorship.
This was originally published in the Des Moines Business Record, as one of Drew's weekly columns.