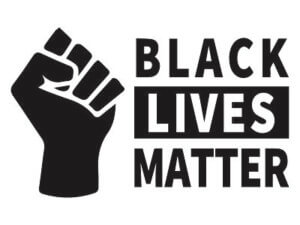 I admit that I have some trepidation tackling the inequality issue that is part of our country and the world's focus right now.
But that's sort of the point, isn't it? If we don't get over our discomfort, or in my case, my feeling that this isn't my time to talk, then we can't advance solutions all that far.
I will ask for your grace as I muddle my way through this. Like you, I am appalled by George Floyd's death and am hopeful that the movement it has inspired will help us actually deal with the inequality that permeates our country.
I'll never know what it's like to experience discrimination as a consistent part of my reality, so I can't speak to that. But I do know how we, as organizations, approach and talk about important and sensitive social issues can either serve our community and our companies well or put us quickly into crisis mode.
That's the very specific lens through which I believe I am qualified to offer some guidance.
So, how should our businesses be responding?
If your company has already made or is planning to make a public declaration in an ad, shared a meme or made a statement on social media, or sent an email to your team or clients, then I believe you must commit to doing more than that.
We're already seeing organizations being accused, often by their own employees, of hypocrisy and posturing, rather than genuinely being committed to being part of the solution. From a communications standpoint, how do we make it clear that this isn't just for show?
This problem wasn't created in a day, and we aren't going to eradicate it in a day. It's going to take many daily decisions, policy and program changes, law changes, etc. And we need to live those choices and actions out loud.
As we move past our initial expressions of outrage and actually start taking action to affect change, we need to expose our efforts and our progress to our employees, customers, and community.
One idea that I think has merit is creating a report card for your organization. On the report card, list all of the areas where inequality exists in your company. For example, if your employee population lacks diversity, depending on how severe the problem is, you might give yourself a D.
For each area on the report card, work with your employees to create an improvement plan, and then publicly review your grade quarterly. Be transparent about your plans, progress, and challenges. You might even consider posting your report card on your website.
Depending on the specifics, you could invite others to participate in the quarterly scoring. For example, your employees could weigh in on your diversity training efforts or your corporate giving practices. You can ask your customers to give you feedback on how safe and respected they feel when they're in your place of business or interacting with your employees.
What I like about this idea is that it represents the reality that we're going to be addressing this issue for a while, and it's going to require incremental growth and change. It also makes it clear that your company and its leaders are not just giving lip service to this social concern.
This level of transparency will build trust and confidence in your efforts and encourage your employees, clients, and our community to support and ideally, join you in your efforts.
If the report card idea isn't for you, then take its basic tenants and create your own accountability tool. But that's what it's going to take – us holding ourselves and each other accountable as we tackle the systematic and institutional racism that exists in every facet of our society today.