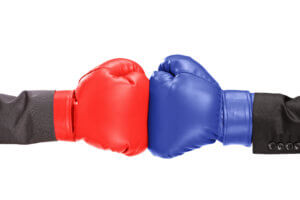 When the pandemic hit, we had two choices.  Crumble or reinvent.  When customers needed something different, we either collaborated and created or they went somewhere else.
Several of my agency colleagues have done an incredible job of finding new ways to help their clients manage the pandemic and actually take advantage of the opportunities it presented. Their  ingenuity is infectious and inspirational. I'm betting you will agree.
They embraced the idea of building genuine thought leadership that would help their clients and prospects and in doing so — they attracted new clients and grew their agency as well.
Check out their smarts!
Moxxy invested in research that served their niche — the produce industry.  The research helped their prospects and clients understand the shifting trends of consumers in a post covid world.
LoSasso shared their smarts on B2B usage of connected TV, helping their audience understand why connected TV is the most important innovation for B2B media in 2o years.
Axia PR launched a new podcast to help their PR clients  understand today's PR and the power of doing it well.
Willow Marketing launched a research project aimed at helping their association clients and prospects understand the different types of members and how their view their association membership.
Hollywood Branded conceived of and created a remarkable virtual event called the Marketers Content Playbook with over 100 speakers to help marketers learn how learn how to leverage their content marketing opportunities.
How might you do the same thing? How could you serve your customers and potential customers and genuinely help them get back on their feet and kick the challenges of 2020 to the curb?