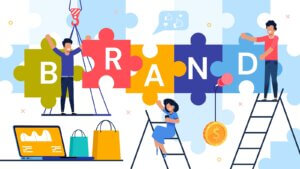 In last week's column, we acknowledged that when most organizations think about announcing a rebrand, they often emphasize the wrong place. We worry about the public unveiling and often underestimate the importance of the internal conversations that need to happen first.
If you're a publicly traded consumer goods company like Coca-Cola, then that's a different story. But for most companies, what will make or break your rebrand is the people closest to you: your employees, key customers, board members and, if you're a nonprofit, donors. You can't afford to get those conversations wrong.
The first step is identifying your talking points. Remember that your internal audiences have a connection to the old name. No organization goes through a rebrand without some very good reasons. It's time-consuming and expensive. If you've embarked on this journey, you have ample reason to take it on. Now you need to convey that to your organization's most prominent advocates. Help them understand why the name change is best for everyone, including them.
Odds are your new name honors your company's past as well as looks into the future. That's part of the story you need to tell. Communicate your enthusiasm and confidence in the new name, and then give them some time to absorb the news.
For employees, depending on the size of your organization or the role each person plays, you'll want to have several different levels of conversation. In some cases, it really needs to be one-on-one. In other cases, it may be department by department or an all-company meeting.
Key customers or donors also deserve to hear it face-to-face or, at the very least, with a Zoom meeting or phone call. They'll appreciate that you're acknowledging their importance to the company by extending that courtesy to them.
Hopefully, it goes without saying that these internal conversations should always happen before the official, public announcement. You don't want it to feel like it was an afterthought to share the news with them.
In most cases, a company's senior leadership or board has been dealing with the rebrand discussion and decision for a year or more before they're ready to reveal it to the rest of the organization. Depending on the reason behind the change, it may have been sudden for you, or you might have had months to ruminate on the idea. Be patient and give your team a little bit of time to get used to the idea if this is the first they're hearing of it.
You also want to involve your employees in the public announcement and in promoting and protecting the new brand. Invite them to act as brand advocates. Odds are they're more likely to interact with clients and vendors, so it's critical that they also internalize the talking points about the change and are prepared to tell your story.
Your internal audiences are also your eyes and ears as you begin to roll out the rebrand. They'll hear what customers are saying about the change. Be sure you create ways for them to share that information with you. They'll also notice all of the places where the old logo still exists and needs to be swapped out. The more aligned you are as a team, the fewer bumps your rebrand will experience.
Long after the general public has moved on from your rebrand, your internal audiences will still care about it and be carrying the torch for you. You want them to celebrate the change in a loud and proud way.
To create that reaction, be sure you invest the proper amount of attention and time in this mission-critical audience.
This was originally published in the Des Moines Business Record, as one of Drew's weekly columns.