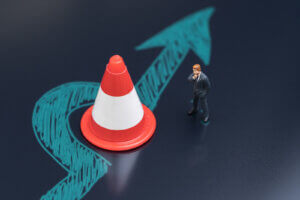 This column is the fourth installment as we explore the seven principles that I've identified as vital to Walt Disney's success as he built one of the world's most iconic and profitable brands.
Here's are the seven beliefs/habits that I believe led to Disney's success:
Your vision must be so clear and so well-articulated that someone else can complete it perfectly, even if you're not there anymore.
No detail is too small, and in fact, the smallest details have the biggest impact.
Obstacles are road maps to innovation.
If the team is happy, the customer is happy.
Ask the best questions because you have to keep learning.
You're never done.
Never forget who you serve and why you matter to them.
One of the most often told stories about Walt Disney is how many banks rejected his request for the initial funding of Disneyland. Over 300 banks said no. And yet he and his brother Roy just kept finding yet another banker and asking again. Walt was so convinced that the world needed Disneyland that he refused to accept that it could not be done.
He ended up cutting deals with ABC (agreeing to produce TV shows for them, which ultimately were both entertaining and commercials for Disneyland) and a few other banks and venture capitalists to get the theme park off the ground. Ironically, ABC owned almost 35% of Disneyland in the '50s, sold its interest back to Disney in 1960, and Disney bought ABC for $19 billion in 1995.
It was a very unconventional financing arrangement for the time, and it's a reminder that where there's a will, there's away. Walt was so passionate about the concept for his theme park that he was willing to take huge risks and do things a little differently.
The truth is that Walt was often carving new paths. Sometimes that meant figuring out how to work around a detractor or barrier. And in other cases it meant inventing something because what he wanted to do had never been done before. Since 1952, when Disney founded the Imagineering department within his company, it's been granted over 115 patents in special effects, interactive technology and fiber optics, among other things.
One of his greatest strengths was to see an obstacle as a test. Just how good is this idea? How strongly do we feel about it? Are we willing to push the boulder uphill to make it happen?
Obstacles in business force us to get creative. We've seen a lot of that over the last year. I'm guessing very few organizations did not have to overcome a challenge or two in 2020. There were some incredible outcomes for those companies that did.
Obstacles forced/allowed us to:
Create new service offerings.
Find new ways to deliver our products and services.
Connect with our clients on a deeper level.
Rethink our internal and external policies.
Invent new pathways for potential customers to find us.
How do obstacles inspire us to better marketing? There are many ways, but I believe the most powerful is that they force us to get out of our comfort zone or the "we've always done it that way" mode. We really have to focus on our clients and stretch ourselves to serve them in new or more appropriate ways.
Now the question is which of those pandemic-inspired additions or changes should stick around, and how do you involve your customer in those decisions? Doing some analysis on the adoption levels of your new offerings and even surveying your customer base might be some smart first steps.
The obstacles of the last year forced us to innovate. For many, that's been one of the silver linings. How do we capitalize on those innovations moving forward? That's a question Walt would ask!
This was originally published in the Des Moines Business Record, as one of Drew's weekly columns.