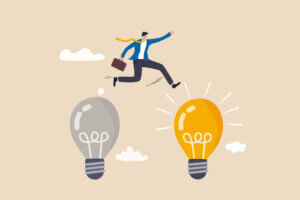 This column is the sixth of a series where we explore the seven principles that I've identified as vital to Walt Disney's success as he built one of the world's most iconic and profitable brands.
Here's are the seven beliefs/habits that I believe led to Disney's success:
Your vision must be so clear and so well-articulated that someone else can complete it perfectly, even if you're not there anymore.
No detail is too small, and in fact, the smallest details have the biggest impact.
Obstacles are road maps to innovation.
If the team is happy, the customer is happy.
Ask the best questions because you need to keep learning.
You're never done.
Never forget who you serve and why you matter to them.
The Walt Disney Co. started with animated shorts. As they evolved to full-length animated movies, the company invented the multiplane camera in 1940 as it was working on "Snow White and the Seven Dwarfs." The same design was used for several decades until digital technology replaced the original multiplane camera.
Today, Disney and Pixar use the latest in computer camera technology.
Disneyland opened in 1955, and it was pretty amazing. It had attractions and shows like the world had never seen. Jungle Cruise, Peter Pan's Flight, and the Mad Tea Party, among others, were all there to welcome the inaugural guests.
Today, both Disneyland and Walt Disney World allow guests to register for the Rise of the Resistance attraction via Disney's app.
Over the years, the small animation company has grown, created new offerings, and bought companies like ESPN, ABC, Marvel and others as it continues to reinvent itself.
As Walt said, "Disneyland will never be completed. It will continue to grow as long as there is imagination left in the world."
That has to be true for our organizations as well. We can't be stagnant, and we can't miss an opportunity to share our innovations with our customers and prospects. One of the silver linings of 2020 was that just about every organization had to reinvent some aspect of their work and how they served their clientele.
Many companies created new products, services, or delivery channels during the pandemic out of necessity. But a subset of those new necessities have proved to be profitable and popular with your customers. Circumstance forced us to be innovative.
The question is, how can we incorporate that same drive to keep creating when we're not in a worldwide pandemic? Marketing can play a significant role in this effort in several ways.
We can keep learning from our clients through formal research, customer intercepts, buying patterns and customer service contacts.
We can secret-shop our competitors and other similar businesses to make sure we're staying ahead of the curve.
We can track industry and societal trends and lead ideation sessions with other departments to imagine the future and begin to experiment with some of the better ideas.
It's very easy to get into a rut when things are going smoothly. Disneyland was met with rave reviews during the first few years. It would have been easy for Walt and his Imagineers to let it ride. But instead, their culture pushed them to keep re-imagining the future, which meant that every time a guest visited the theme park, they discovered something new, which encouraged them to keep coming back.
As marketers and keepers of the customer experience, we can have a considerable influence on whether or not our organizations continue to evolve. We're in a very unique position – we are tracking the pulse of the client, and we're inside the company. That perspective can help bridge the gap between the company's goals and the customers' needs and serve both in a substantial way.
This was originally published in the Des Moines Business Record, as one of Drew's weekly columns.