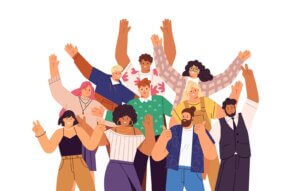 This column is the fourth in a series where we explore the seven principles that I've identified as vital to Walt Disney's success as he built one of the world's most iconic and profitable brands.
Here are the seven beliefs/habits that I believe led to Disney's success:
Your vision must be so clear and so well-articulated that someone else can complete it perfectly, even if you're not there anymore.
No detail is too small, and in fact, the smallest details have the biggest impact.
Obstacles are road maps to innovation.
If the team is happy, the customer is happy.
Ask the best questions because you have to keep learning.
You're never done.
Never forget who you serve and why you matter to them.
One of Walt's beliefs about his business was that it was his job to take care of the cast members (Disney-speak for employees) because if he took care of them, they'd take better care of the guests (Disney-speak for customers). And if the guests were well cared for, that took care of the bottom line.
Whether they're a new executive overseeing thousands of employees or a new custodial cast member who keeps the streets of the Magic Kingdom clean, everyone goes through the Disney Traditions training class.
In this onboarding course, the cast members don't learn their on-the-job duties. Instead, they're taught the history of Disney and the fact that they could be the cast member that creates a lasting memory for a family who has saved for years to visit, no matter what their role. They are soaked in Disney culture and pride. The culmination of that class (after backstage tours and other activities) is that each cast member is given their official name badge by none other than Mickey Mouse.
In 2020, the Walt Disney Co. had to lay off or furlough over 30,000 employees due to the pandemic. Those same employees are now accepting offers to come back to the company they love. For some of them, the wait was over a year — but it was clear that as soon as they could come back, they were ready. That level of loyalty and commitment to the company's mission is why 70% of first-time visitors to Disneyland or Walt Disney World come back for another visit.
Walt was right: When an employee loves their work and feels appreciated, they go out of their way to be of service to the customers. It shows in how people are flocking back to Disney in 2021, how steady the stock price held during the pandemic, and the glee-filled parade of Disney cast members who are heading back to work.
There is no better marketing than a delighted customer telling others about their experience with your company. How do you instill that pride and ownership in your team so that they create magical experiences for your clients?
Share feedback and praise from customers. Make it very public that someone was recognized for going above and beyond. Celebrate the behavior you want.
Invest in training. Disney's training gets cast members invested. They connect with the history of the company and the idea that they can be someone's favorite moment of a vacation, no matter what their role.
Create recognition programs for team members who earn your clients' praise. Make the rewards both meaningful and significant.
Actively ask your clients for input and feedback. Disney makes its promise of a magical experience very clear and then checks in with its guests to see if it has honored that promise. Don't be shy about asking your customers to catch your people doing something special.
As Walt said, "You can design and create the most wonderful place in the world. But it takes people to make that dream a reality."
This was originally published in the Des Moines Business Record, as one of Drew's weekly columns.