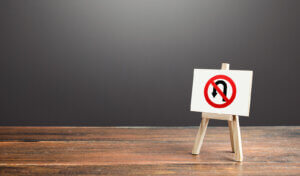 While I think we are all a little tired of talking about it, we must acknowledge that we have all endured one of the most problematic, most sci-fi unbelievable years of our lives. But you can feel things coming back to what certainly feels like a more normal world. Many of us are vaccinated, traveling and stepping back into the world in a more confident way. Our consumers are doing the same thing. There's a pent-up demand for many products and services, and we want to be ready to seize that opportunity.
We cannot deny that the pandemic had a seismic impact on our world and some of the marks it has left are permanent. Some of the changes that we and other businesses had to make to survive the shutdown were actually well received by our customers. They're going to expect us to keep those around. And, of course, they're going to want some of our old offerings, pricing models, delivery mechanisms, etc. to go back to pre-pandemic days.
Bigger picture, what our consumers expect to see and hear from us has been forever changed because of 2020. Will the current expectations last forever? That I can't predict. But I do know we're not going to go backward and that these new expectations are here to stay for the next year or more.
All through history, moments of crisis or awakening have led to colossal consumer shifts in consumption and behavior. The 1918 pandemic triggered widespread telephone adoption so much so that switch operators could not handle the demand. This pandemic will reshape aspects of our world and invite savvy businesses to take bold new steps toward new opportunities that emerge as part of the aftermath of 2020.
Deloitte came out with a report on some global marketing trends that emerged from 2020, and I'd like to invest the next few columns into exploring some of the most significant ones.
They are:
Being a purpose-driven organization.
Being agile.
Building trust.
Being authentically human.
Allowing customers to participate.
You might look at that list and think, "Well, nothing has changed. Of course, people want those things. Haven't they always?" The difference is that now they are insisting upon them and expressing their displeasure with their wallet. Beyond that, they are more than comfortable calling companies out publicly for not living by these new expectations.
The challenge for us as marketers is multifold. First and perhaps the biggest of them is that we must be a voice for change inside our organizations. Faking any of the above for marketing's sake will cost us dearly.
The second challenge is helping our internal teams recognize the importance of communicating around these trends instead of always going for the sale. One of the big silver linings of the pandemic, in my opinion, is that it's forcing organizations to go back to their brand and reinvigorate it to be about what really matters to both their internal audience and their clients.
The third challenge is actually finding ways to communicate how your company is embracing these trends and weaving them into your culture, your products and services, and your customer service. It will be very easy in the messaging to go into the sea of sameness and produce ads or marketing that sounds like everyone else. There's also a risk of appearing to be grandstanding or bragging. This is going to be a delicate dance.
Over the next several weeks, we're going to dig into specifics on how we can do just that for each one of these trends. I want to give you really practical examples and ideas so you can forge out with this new messaging as quickly as possible.
Your customers are waiting and watching, so let's give them the confidence that you are too smart to just go back to new normal.
This was originally published in the Des Moines Business Record, as one of Drew's weekly columns.