June 15, 2012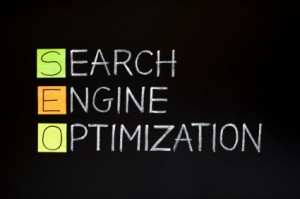 Drew's note:  Here's a guest post by Brad Shorr on a topic everyone wants to know more about — how to improve SEO.
Don't be daunted by the complexity of SEO – especially now. Google has introduced a ton of changes to their ranking formula recently, most of which penalize complicated, manipulative SEO tactics. As a result, SEO has become simpler. Today the keys are:
• Having a clean site that communicates well with Google
• Creating great content that naturally attracts backlinks
Here are 10 crucial items for a 2012 SEO tune-up. The first five are onsite SEO activities, and the next five are offsite activities.
1. Update keyword research. Popular search terms change. Your business model may have changed as well. If you're ranking well for keywords that have lost strategic value, all you're doing is attracting visits from the wrong prospects.
2. Update title tags and content. Once your keywords are updated, put them in meta title tags and on-page content. Don't just cram the keywords in: if necessary, rewrite pages to make the new keywords completely relevant.
3. Add new pages for additional keyword terms. Google loves fresh content. Add pages or blog posts steadily over time, using less popular ("long tail") terms with strategic value.
4. Run an SEO diagnostic. Google's Webmaster Tools is a great, free online resource that itemizes your site's SEO issues making cleanup easy for you or your developer.
5. Set up a good internal linking system. The pages you link to most often on your site are the ones Google thinks are most important. We often recommend displaying links to your top lead-generating pages in the footer of the site, using keywords in the anchor text of the links.
6. Update good backlinks. Let's move to offsite SEO issues. If you know of links coming into your site from popular sites/blogs, check the anchor text on those links. Ideally, anchor text should include keywords. If not, ask if they can change it.
7. Remove bad backlinks. If you know of links coming into your site from content farms, ad sites, and other sources with bad online reputations, remove them. These links could lower your rankings.
8. Do guest posts. A great way to create valuable backlinks is to write useful content on high quality blogs. Guest posts normally include a link(s) back to the writer's site.
9. Update directory listings. Many people list their site in directories when it launches and never look back. Make sure those directory listings are up-to-date in terms of keywords and pages you're linking to.
10. Update social media profiles. Along the same lines, keep keywords and links current for your profiles on LinkedIn, Facebook, Twitter – and Google+ if you're there. People tend to forget about their profiles on peripheral social sites such as Twellow and FriendFeed, so keep those on your SEO radar as well.
Brad Shorr is Director of Content & Social Media for Straight North, a Chicago marketing firm. They work with B2B clients in specialized niches, such as knife safety gloves and high visibility clothing. Brad writes frequently on SEO and its relationship to social media and content strategy.
More