September 19, 2014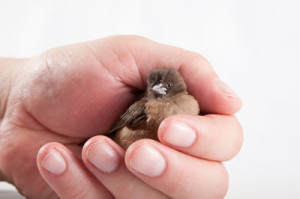 We talk about the idea of creating trust every week with our clients. At my agency, MMG, we call this equation basic marketing math: Know + Like + Trust = Sales. Translated – you will never make a sale if the prospect doesn't know you exist, doesn't like both what you sell and who you are and ultimately, doesn't trust you.
It doesn't matter if you're selling toothpaste (hardly a considered purchase) or expensive professional services (think lawyer or accountant) – the requirements is the same.
This equation has never been more true than today. Consumers are jaded by the barrage of marketing messages they get hit with every day. They're feeling as though someone is always selling at them (not to or with – at) and they're wary of anything that smacks of marketing spin.
If you're not creating trust — they are not going to be reaching for their wallet any time soon.
This is one of the reasons why word of mouth is so powerful. When someone you already trust, be it a family member, co-worker, or casual acquaintance, endorses a product or service, you know they don't have anything to gain by it. Which makes their recommendation even more reliable. It is something you can trust.
So how does a business create that sense of trust between themselves and their prospects? Here are some tactics you should consider.
Delight your current customers: I know it seems obvious but really, when was the last time a business went out of their way to delight you? If someone is caught off-guard by remarkable service or a product that is so superior that they can't believe it – they're going to talk about it. You can't beat the power of that word of mouth. But to get it, you have to earn it.
Let the customer tell you when they're ready to buy: The minute we feel we're being sold at – we shut down. Even if we want to buy something. I was in a local jewelry store recently. I had a healthy budget (several hundred dollars) that I was ready to spend. I walked in and really wanted to just look around on my own for a bit. But this vulture of a salesman would not leave me alone. He kept following me around the store, asking me questions to which I responded with terse, one-word answers.
Then, he finally walked away but only because he was chasing after a more talkative customer. In time I had a question and there was a different salesperson standing there. I asked her a question and she answered it. He must have given her some signal behind my back because she got this very flustered look on her face and then just walked away…and he swooped back in.
I left shortly – empty-handed. And I will check in the window before I ever enter that store again. If he's there, I won't be. (If you're wondering if this was your store – email me!)
I spent my money 45 minutes later. Someplace else.
Make me a promise and then keep it: Give me a guarantee. Offer me a hassle free installation process. Stand behind your work and do it overtly. Don't say – "well of course we'd fix it if we did it wrong" or whatever. Put it in writing. Call my attention to it. Help me get over my worry that I might be making a bad decision. And when something goes wrong – not only should you honor your original promise but you should go above and beyond it. (See delight your customers above)
You know this as well as I do. You can't create trust. But you can sure earn it and when you do, you'll hear the register ring.
More