February 15, 2017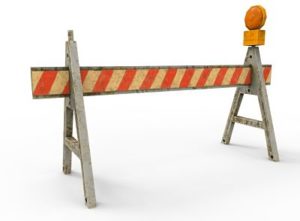 I recently spent some time at Walt Disney World and observed how brilliantly they remove barriers for their guests.
There's a free Disney shuttle from the Orlando airport to any Disney hotel and back to the airport at the end of your trip. Once you're on property, there are free shuttles to all the theme parks and other attractions (like their water parks, putt-putt golf area, Disney Springs – their dining and entertainment district, etc.) If you don't feel like taking a shuttle, you have other options like monorails and boats that can get you around as well.
That free transportation probably saves the average family a couple hundred dollars in rental car fees for the average 4-5 day visit. In fact, most Disney hotel guests don't bother with a car at all.
Given that Disney wants to fill those hotel rooms and keep their guests on property for as much of the vacation as possible – they just removed some significant barriers to make that happen.
You don't need to know your way around. Just get on the right bus. It's efficient and free. Now, if you want to visit Universal Studios or Sea World – you have to rent a car or take a cab. Most families, given the sheer volume of things you can do on Disney property, will just opt to stay put. More money in the Disney pocket.
But the transportation system is peanuts compared to their new magic bands. They are a master class in removing barriers. That wristband is your room key, your ability to charge food, merchandise, tickets, etc. and gives you the ability to skip the lines on popular rides. They have a corresponding website and app so you can customize your vacation months in advance or on the fly as you walk through one of their theme parks.
I was just there for a week and never had to pull out my wallet. Every member of your party has their own band and, if you want, their own charging privileges. Imagine the increase in food, beverage and merchandise spending since they implemented this program.
But don't think barrier removal is just for the big boys. Every one of us has the same opportunity to identify what slows down or gets in the way of a potential buyer during their customer journey and blast it out of the way.
Here are some of the areas many businesses could make smoother/easier:
Contract/Project sign-offs: Are you still sending your clients paper contracts to review and sign? Then what? They either need to fax them back (assuming they still have a physical location and a fax machine) or they have to scan them so they can digitally get them back to you. Why not use one of the many e-signature services available today? With a few clicks, the authorization is signed and work can begin.
Access to you: People hate voice mail and with good reason. Why not forward your work number to your cell or better yet – get a number that intuitively knows which phone to ring, no matter where you are. At the very least, in your voice mail message — give them another way to reach you (email, mobile number) if it's urgent.
Anticipate their concerns: The bigger your price tag, the more concerns your prospects are going to have. Answer their questions and worries before they ask. Create a FAQ section on your website. Include a PDF of it with your proposal. Go out of your way to answer all of their worries before they even express them.
Spend some time identifying the biggest barriers in your business and put together a plan to reduce or eliminate them all together. That could lead to an impressive 2017!
More