August 14, 2012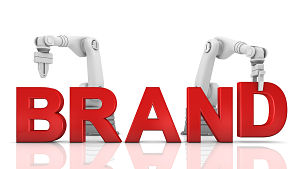 Here's how most brand evolve.  The organization's leadership huddles up at a corporate retreat (or if it's a start-up, around the kitchen table) and decide on a tagline and maybe a logo.
The tagline becomes the battle cry of the brand and they're off to the races.
Or worse yet…the organization hires an agency who claims to "do branding" and after a little deliberation, the ads have the new tagline and logo and voila, the brand is launched.
Fast forward 6 months or maybe a year.  The tagline and the brand are limping along.  No one really uses them anymore.  And if they do, they think of it as the "theme of the month" and assume it will just go away over time.  And it does.
There are many reasons why a brand fails….but the biggest one in my opinion is that the employees are not properly engaged and connected to the brand.  Without a huge investment of time, energy and some money — the brand remains a superficial cloak that can easily be pulled off or shrugged off when it gets to be a challenge.
Your employees are the key to a brand's long term success.  It's that simple.
When we are asked to develop a brand for a client, we require the step we have dubbed "seeding the brand" which is the whole idea of introducing the brand promise to the employees and letting them take ownership of it — deciding how to deliver the promise, how to remove the barriers to keeping the promise and how to keep the brand alive inside the organization.
If a client won't agree to implementing that stage of the process, we won't do their brand work.  No ifs, ands or buts. Why? Because it won't work without that step. And I don't believe we should take their money if we can't deliver success.
Discovering and then building a brand takes a village.  And you have to start by including your own villagers.
More